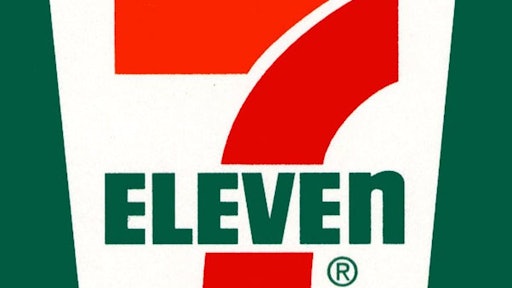 7-Eleven announced that it is adding storage lockers to more than 200 locations across America and Canada, according to NBC News.
The service means that anyone who shops online with a retailer who uses UPS or FedEx has the option of having their package sent directly to the nearest 7-Eleven for pick-up. Customers receive a barcode on their smartphone, which is scanned at the locker in order to open the unit and receive their goods.
As previously reported, 7-Eleven also is adding Walmart lockers to six stores in Toronto to test the service with the top U.S. retailer.
"Lockers are a great idea because they offer benefits to both the consumer and retailer," said Jason Long of the Shift Marketing Group. "The consumer who can't get – or doesn't want – a package delivered to his or her door clearly benefits. Most big box retailers currently offer 'buy online, pick up in store' services at their brick and mortar locations, but off-site lockers allow retailers to get closer to consumers when a store isn't nearby."
Editors Insight: Lockers for pickup are an alternative to home delivery for online order fulfillment and an added consumer convenience. The lockers make it easier for retailers to get products to consumers who may not be close to a physical store.
Look for pickup lockers to expand as national food and beverage chains look to gain impulse sales and rental fees from this service.
In addition, food marketers – be they retailers or other product suppliers – will find the lockers defray the costlier option of providing home delivery.
It's still too early to say how pervasive this trend will become, however. Today's Wall Street Journal notes that 7-Eleven faces the challenge of making space for the lockers in its stores. The Wall Street Journal also notes there is a disincentive to having lockers since they can be seen as competition: Staples Inc. and RadioShack Corp. removed storage units in 2013 in response to competition from Amazon. 11-13-15 By Elliot Maras