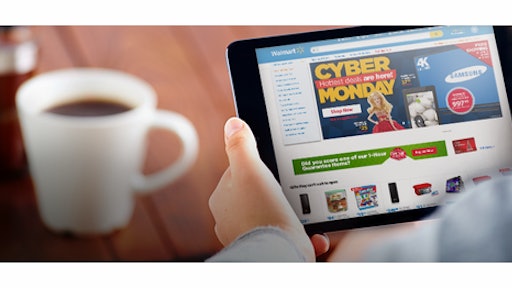 Walmart's 15 percent second quarter income decline was in part due to its investments in e-commerce, according to The Wall Street Journal. Other factors contributing to the performance were investments in store staffing, higher wages, currency fluctuations and lower-than-expected reimbursements for pharmacy sales. One analyst noted the company is investing heavily on two fronts: investing in e-commerce and in its stores.
The company lowered its fiscal year forecast for e-commerce sales growth from the mid-20-percent range to the mid-to-high teens, citing poor international performance.
Second quarter sales at stores open at least a year rose 1.5 percent, marking the fourth consecutive quarterly increase following a long period of decline.
http://www.wsj.com/articles/wal-mart-cuts-outlook-1439896572
Editors Insight: Walmart recognizes that e-commerce is changing retail and it is making significant investments in its omni-channel supply chain. Every player in the f&b industry should be preparing for the omni-channel future. The change is happening at a fast pace, and the pace is picking up in f&b sector.
One takeaway from this quarterly report is that e-commerce is a global marketplace. Walmart has lowered its e-commerce forecast from the mid-20-percent range to the mid-to-high-teens because of international e-commerce performance. It's not hard to understand that managing e-commerce on different continents with myriad cultures and competitors presents unique challenges.
Keep in mind is that while Walmart has cut its e-commerce growth forecast, e-commerce is still growing at a much faster rate than overall sales.
Yesterday's Wall Street Journal logistics report noted that Walmart's inventory management was a second quarter bright spot considering the disappointing profits, higher costs and new challenges. The company is holding more inventory in distribution centers rather than stores to meet omni-channel demand. This strategy presents a challenge since it increases the likelihood that brick-and-mortar customers will not find what they want.
The omni-channel supply chain requires a revamping of supply chain strategies. The September Food Logistics will explore how f&b supply chain service providers are responding to this challenge. 8-19-15 Elliot Maras