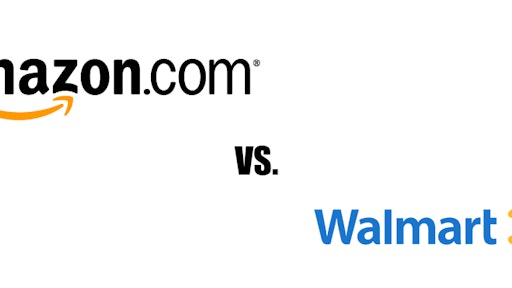 Walmart Stores Inc. launches a 3-month online sale today to take on Amazon.com Inc.'s "Prime Day," a highly publicized shopping event for members of Amazon Prime shipping and digital content service the same day, according to Reuters.
The world's largest retailer also cut the size of the minimum order eligible for free shipping to $35 from $50 for at least 30 days.
The sale will offer rollback prices, or discounts, on more than 2,000 items, Walmart spokesman Bao Nguyen said.
Amazon on its website touts "Prime Day" as offering "more deals than Black Friday" to members of its $99-a-year Prime service.
Nguyen said Walmart might consider extending the period of the free shipping offer depending on the response to the sale. It will also offer certain limited-time deals, called "atomic deals," details of which it will provide later.
The sale will be only on Walmart's U.S. website.
http://www.reuters.com/article/2015/07/13/wal-mart-stores-sale-idUSL4N0ZT54P20150713
Editors Insight: How's this for a midsummer wakeup call? The consumer media sounded the starting bell for all to hear on last night's news.
Black Friday stands to lose its place as the pinnacle shopping event of the year, and the supply chain will never be the same. This "battle of the titans" is a stroke of genius in consumer product retailing. The retail titans are creating a shopping event that allows them enough time to prepare for and deliver an avalanche of orders.
E-commerce technology has created this online-only event. The world's two most astute retailers have recognized that such an event gives them the opportunity to focus on online commerce at a time when they are least focused on Black Friday.
The competition makes for great drama, but make no mistake. Both Walmart and Amazon are winning big time. Both companies have their marketing and supply chain ducks in order to cash in on this sales extravaganza.
Their competitors have no choice but to respond. The event adds pressure to the need to strengthen e-commerce operations, which require both marketing and supply chain expertise.
One competitor, BestBlackFriday.com, is on cue. It has listed some of last year's Black Friday specials and challenged Amazon to beat those prices. (After viewing the Prime Day deals at midnight, BestBlackFriday.com's Philip Dengler had to admit Amazon did what it said it would do.)
Every supply chain player is affected by what the giants are doing in a big way. By Elliot Maras, 7-15-15