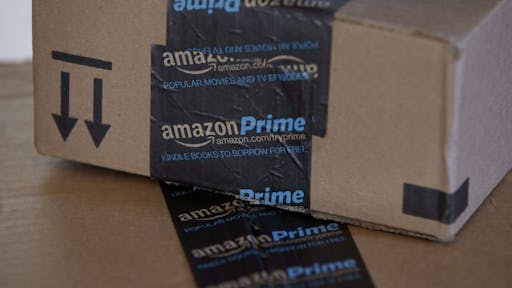 Amazon continues to invest the capital and the resources to create a global logistics network that will soon become capable of three-day deliveries to nearly anywhere in the world, a source at Amazon told EBNOnline.com.
Palatalized freight for third-party logistics customers in some geographic regions also will become available for three-day deliveries, but those looking for lower costs will have other options. It's part of a strategy to make Amazon the largest third-party logistics (3PL) provider worldwide, from the U.S. to Africa, Latin America, India, and even China where the company has gained ground as it tries to compete with Alibaba and Tmall.
"If all we took was 5 percent share of the global contract logistics market that's $25 billion of additional revenue," estimated the source.
The global fulfillment market represents between $400 billion and $450 billion, Colin Sebastian, Baird Equity Research analyst, wrote in a research note. "Amazon may be the only company with the fulfillment and distribution sophistication and scale to compete effectively with incumbent service providers (UPS, FedEx)," he wrote. 
More than 120 warehouses worldwide will allow Amazon to leverage volume to reduce costs.
To read more, click here.
Editors Insight: Amazon has staked the biggest claim ever in the logistics industry. While best known as the largest e-commerce retailer, the company has positioned itself as a leader in warehouse technology and commercial logistics, including forays into web services, air transportation (including delivery drones), sea transportation, last-mile delivery and more. All while losing millions of shareholder dollars.
The company has taken long-term planning to a new level.
Few companies can match Amazon's technology expertise, and this expertise will become an even bigger advantage as mobile commerce grows and operating costs for all forms of commerce increase. 
Amazon will become one of the greatest successes OR failures in business history. 1-21-16 By Elliot Maras