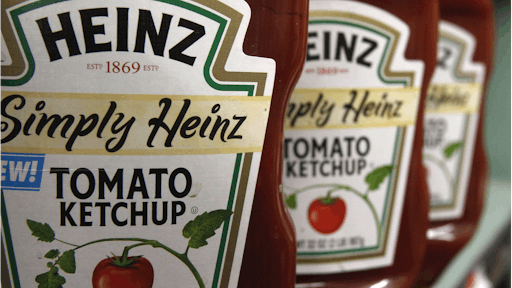 If Heinz and Kraft consummate the merger of their companies announced last week, look for changes in the supply chain, says one expert. Gary Marion, a logistics/supply chain expert at about.com/money, an online financial advice source, says the combined company will consolidate suppliers.
"One of the biggest savings opportunities is in supply chain," Marion writes. "I'm guessing that a company with $28 billion in revenue has about $5 billion in actionable spend."
"You might want to figure out what competitive advantage you have over others in your field, especially their other current suppliers," Marion adds. "And since Heinz and Kraft are in similar industries, packaging suppliers, distributors, freight forwarders, ad agencies, contract manufacturers – you're on the block, too."
"Remember that agreement you signed with Heinz or Kraft? You were so thrilled to become one of those suppliers that you executed the agreement while it was still in the printer," he says. "Might want to find it and check out the Termination clause. Can the other party (Heinz or Kraft) terminate without cause? If so, those are the agreements they're going to look at first. The easiest ones to chop. Again, start making your list of why you should remain on their new consolidated approved supplier list."
To read more, click HERE.