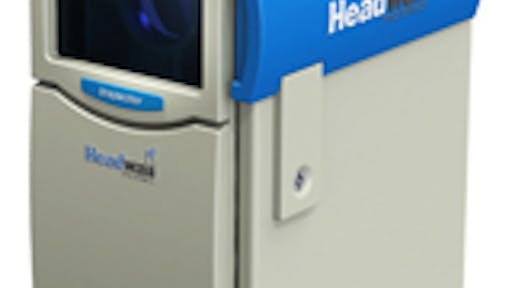 Headwall Photonics, a supplier of high performance spectral imaging solutions, announced this week that they have completed an exclusive licensing agreement with the USDA Agricultural Research Service (ARS) for patents related to the in-line inspection of poultry.
The patent licensing agreement builds on Headwall's USDA Commercial Research & Development Agreement (CRADA) that collaboratively focused research activities on the development and introduction of in-line inspection sensors utilizing spectral imaging technology for food inspection.
When coupled with Headwall's patented aberration-corrected hyperspectral sensors, the USDA patents enable disease detection at high-speed line rates to comply with the proposed food safety regulations that may allow for increased production speeds. The combination of Headwall's sensors and USDA patented, disease detection algorithms not only support, but enable the USDA'S proposed rule to increase poultry production line rates for more rapid inspection systems at poultry slaughter plants.
The proposed USDA rule will increase line speeds from 35 birds per minute to 175 birds per minute utilizing a single USDA Food Safety Inspection Service (FSIS) inspector on the slaughter line.
"Food safety and food quality is a very strategic market sector for the commercial deployment of Headwall's hyperspectral imaging technology," said Headwall CEO David Bannon. "Through close collaboration with USDA researchers, we have developed customized imaging sensors to meet the high-speed, high-performance demands of harsh, critical food processing environments. This is a very large market with unique technology needs."
"These licensed patents represent many years of food safety and food quality research and have been tested with over 100,000 poultry carcasses," said Dr. Moon Kim, a leading researcher with the USDA's Agricultural Research Service (ARS). "We have many years of successful experience working closely with Headwall sensor technology and their engineering team. We will continue to collaborate with Headwall in commercializing this next generation of food inspection technology."
To read more, click HERE.