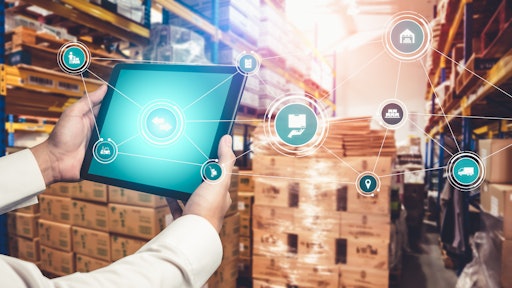 Blue Planet Studio AdobeStock_450740420
Nearly 77% of survey respondents from a Tive study said that real-time shipment visibility is a must-have feature, but only 25% currently use it, presenting significant gaps in the adoption vs. utilization of emerging technologies.
"Supply chain leaders face pressure to improve transparency and traceability—to ensure resilience, meet sustainability goals, and provide a superior customer experience. Yet our survey results show that many companies still struggle to achieve real-time visibility across their global supply chain," says Krenar Komoni, Tive CEO and founder. "Without total visibility, companies are at risk of delivery disruptions and delays, product damage, cargo theft, and dissatisfied customers—all of which negatively impact their operations and bottom line."
From Yahoo! Finance:
● 77% of respondents stated that the need for real-time visibility is a "must-have" feature, yet 75% do not currently use the right technologies to track and trace their cargo.
● 87% of respondents identified "while goods are in transit" as the supply chain segment with the least visibility.
● 74% confirmed that they plan to either increase or maintain their spending on real-time visibility solutions in 2023.
● 46% said shipment visibility is a mandatory requirement for their end customers (e.g., retailers).