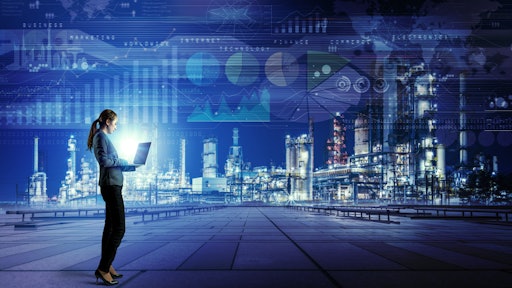 metamorworks
Triax Technologies, Inc. releases a new Internet of Things solutions, expanding its Spot-r suite. The new solution named Spot-R Radius is a wearable technology offering real-time alerts for preventative safety measures in addition to operational data insights for safer decision making. 
Per Triax: 
The new solution incorporates Triax's Proximity Trace* technology, providing device-to-device connectivity, which has helped keep workers safe through social distancing and contact tracing at more than 275 worksites during the COVID-19 pandemic.
Spot-r Radius, a self-deployable and lightweight wearable technology, provides key

worker-to-worker, worker-to-location and worker-to-equipment-based intelligence to deliver valuable insights into daily operations.

In addition to real-time safety alerts that proactively notify workers before entering hazardous areas or no-go zones, Spot-r

Radius automates headcount and hours for daily reporting and labor billing verification; tracks equipment utilization; identifies bottlenecks causing inefficiencies on site; and supports social distancing and digital contact tracing, as needed. Its analytics reports, automatically uploaded to the cloud at the end of each day, help organizations improve sitewide efficiency and measure workforce behavior and risk KPIs.