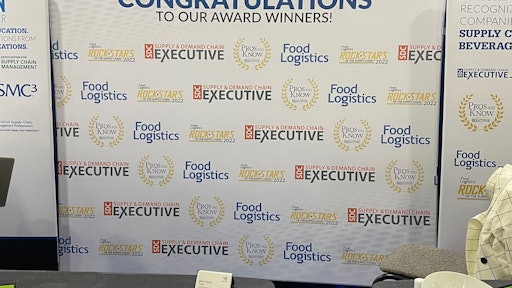 MODEX 2022 came and went just about as quickly as expected. Thousands of steps logged. Automation and robotics everywhere. Tons of hugs, handshakes and "great to finally meet you in person."
It was the premier event for all things supply chain solutions, and the exhibitors did not disappoint.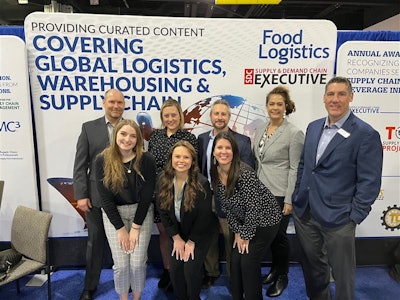 From automated guided vehicles to pick-and-pack displays, there was action, there were demos, there was education and more, all packed in the four days of MODEX.
But, what I couldn't help but revel in the fact that there were no mandatory masks, no pre-screening tests, no questionnaires to fill out. It's almost as though it started where MODEX 2020 left off.
It was the return to normalcy that the supply chain and logistics industry needed so badly.
It's not to say that folks forgot the Coronavirus disease (COVID-19) even happened. The aftermath was very apparent. Since the last MODEX, companies have streamlined for efficiency, innovated for automation and doubled down on sustainability, worker safety and more.
Booths were laden with hand sanitizer and contactless ways of participating in demos. Still social distancing but hugging that long-time industry friend when needed.
And, although the Food Logistics and Supply & Demand Chain Executive booth didn't have those fancy robots or innovative machines, it did become the place to celebrate and honor our past and present award winners.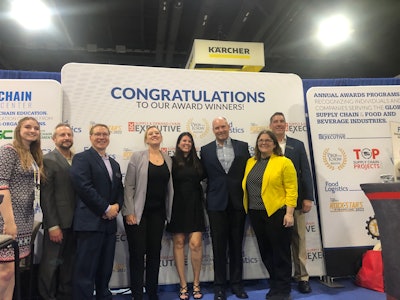 That's because on March 29, we livestreamed our overall Pros to Know winner for an in-depth discussion on how to apply knowledge and know-how from other industries to the supply chain space.
Immediately following, we held a Pros to Know and Rock Stars of the Supply Chain party, where past and current winners were invited to swing by our booth, take pictures in front of our newly designed backdrop and celebrate!
It was our way of saying thanks to the many supply chain leaders who continue to innovate, revamp and push for a stronger, safer, more resilient supply chain.
I also want to say thank you to those who invited me into your booth to get to know you better and understand how we can work together. Continue to check our social media channels for booth interviews with select companies. Continue to reach out for editorial opportunities, whether it be an interview or thought leadership byline. Let's continue to keep the conversation going!