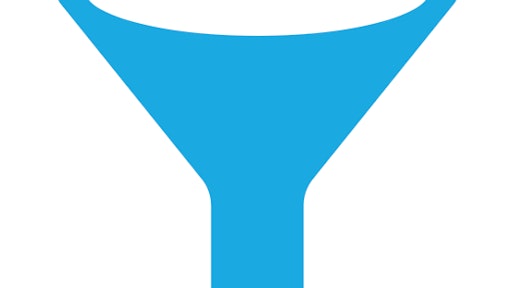 Remember the days when retail data collection was limited to historical sales and pricing information alone? We had no way of knowing this was merely a taste of the data enormity and complexity to come.
In today's omnichannel retail environment, consumer-focused retailers meticulously monitor everything from transactions and demographics to what people are saying in social media circles. Information is power. It is essential to survival. "Big data" is a big buzzword these days — but what's really so big about it? The term itself refers to the huge volume of detailed data available for analysis — and big data holds tremendous value indeed. According to a McKinsey* study, retailers can improve operating margins by up to 60 percent simply by harnessing big data.
Keeping pace with consumers' fickle buying habits starts with combining raw point-of-sale (POS) data with other data now available. Then, analytics transform the data into meaningful intelligence that guides informed action that can boost sales and overall bottom-line performance. For example, food and beverage retailers, suppliers and trading partners can share big data to ensure they offer the right products, in the right quantities, in the right outlet (individual stores, online).
Boosting sales
In addition to consumer buying trends, big data delivers unprecedented insight into the effectiveness of marketing efforts. POS analytics can easily compare slightly different approaches to a single campaign, for example, or evaluate a specific store's product sales related to a specific promotion or end-cap location. This intelligence is invaluable to optimizing future promotions and getting a better handle on inventory for individual store locations.
What's more, analytics can pinpoint what promotional medium — in store, online, in print, etc. — works best for certain stores and products. The effects of national, regional, local and even store events can be measured. For instance, how much do pie-crust sales jump around Kentucky Derby time? How do the NFL playoffs influence local chip, dip and chicken wing sales, and how are these numbers impacted if the local team is playing? With the help of big data, such metrics are fully measurable and actionable.
Consumer-direct opportunities
Analytics also offer valuable insight into individuals' purchasing behaviors: who buys what, at what time and how often, and in what quantities? When combined with loyalty programs, this information can reveal cross-promotional opportunities for retailers and their suppliers, such as issuing POS bar-coded coupons when competitive or complementary products are purchased. The success of these coupons can be tracked as well.
The GPS location capability of most mobile phones provides yet another outlet for retailers to display "pop-up" promotional messages that are highly relevant to a specific time and location. Imagine a shopper standing in the frozen food aisle receiving a text offering a discount for a certain ice cream brand or flavor located nearby. When linked to events, the possibilities for location-based promotion are endless.
Big benefits for business
There is one more beneficiary of big data in omnichannel retail: all of those businesses along the supply chain that must stay ahead of the changing consumer tastes and preferences that drive demand and dictate inventory.
When retailers, suppliers and other trading partners share their data and insight, a detailed snapshot of item sell-through, inventory and order fulfillment emerges. Sharing such intelligence across a business network strengthens collaborative relationships for improving delivery of products when and where they're needed, boosting profitability for all parties involved. Suppliers that have real-time visibility into product performance can spot and respond to new opportunities and sales trends, while more accurately refining forecasting, quickly identifying what needs their attention, and proactively adjusting inventory to avoid stock-outs or oversupply.
What's more, using data analytics to track vendor performance, such as order fill rates and on-time metrics, makes suppliers and trading partners more accountable. Quality improves throughout the chain, to the benefit of supplier, retailer and consumer alike.
What is the takeaway from all of this? Simple: Big data is essential for optimizing performance in omnichannel retail. Are you embracing the big opportunities that it can provide?
* McKinsey Global Institute, "Big data: The next frontier for innovation, competition, and productivity," June 2011.