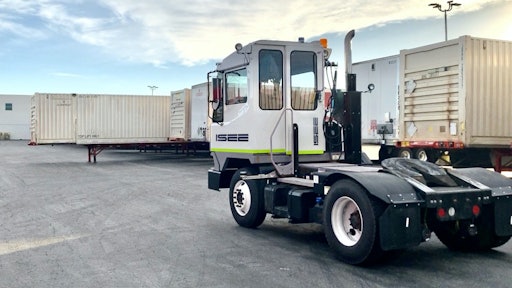 ISEE
Lazer Spot and Maersk invest in autonomous technology provider ISEE to implement driverless trucks on the yard. ISEE explains that the autonomous technology understands human decision making and delivers versatility.
Per Businesswire:
ISEE

works alongside human distribution workers, to enhance driving capacity, optimize throughput and improve predictability, resulting in safer and more efficient trailer load, unload and transportation in logistics hubs and warehouses with the result that products get to where they need to go faster, on-time and at a lower cost. In fact, an

ISEE

customer saw wait time to accept a job decrease and overall efficiency in use of space increase by 30 percent.
In addition to Maersk Growth's investment in

ISEE,

Maersk, the world's biggest logistics company, is also collaborating with

ISEE

on a number of projects to improve logistic efficiency and safety.