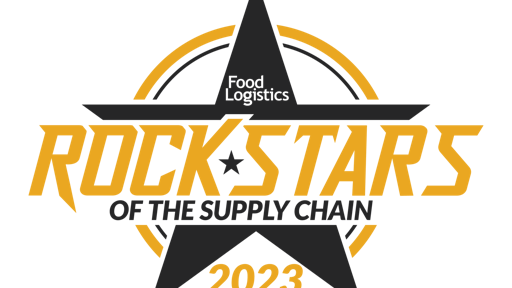 Famous musicians aren't the only rock stars around. There are several rock stars right here in the cold food chain, and many of them are recipients of this year's Food Logistics' Rock Stars of the Supply Chain award.
These rock stars developed platforms, integrated automation and led teams through disruption after disruption. They've helped their companies pivot and adapt. They've promoted workforce development, faced supply chain challenges, mitigated risks and helped to heal the supply chain.
Many of these winners are actively involved in understanding customers' needs, creating problem-solving solutions, ensuring the safe transport of cold food and beverages and adopting sustainable measures. The words used to describe them range from strategic, motivated and dedicated to passionate, educator and transformative.
Instead of leading from the top, they lead from within, integrating themselves into the day-to-day tasks of their employees to fully understand the opportunities, pitfalls and options for improvement.
And, they continue to do so with grace, agility, flexibility and resilience.
And that… rocks.
Food Logistics' Rock Stars of the Supply Chain award recognizes the industry's most influential individuals whose achievements, hard work and vision have shaped the global cold food supply chain.
One such rock star is Nitin Gupta, founder and CEO of Beans.ai, who was named Food Logistics' 2023 overall Rock Star of the Supply Chain winner.
Gupta founded Beans.ai under the mission to fundamentally change the last leg of first response and package delivery.
"In a post-pandemic world, I've learned that the accuracy of last-mile logistics is critically important to a company's profits and customer service. As online consumption increases, the predictability of when goods get delivered will become a key differentiator for brands and retailers," Gupta says. "With a mapping database of 70% of all hard-to-locate U.S. addresses, like apartments, hospitals and universities, we are providing the precise data needed to make the last mile of the supply chain more efficient – a crucial tool as the industry faces a global shortage."
These rock stars are shaping the future of today's – and tomorrow's -- global cold chains. And, they're doing so in a way that's both humble and pragmatic.
Congratulations to the true rock stars of the supply chain, who continue to keep the cold food chain moving.
CLICK HERE to view the full list of winners. Below are some standouts in the industry:
Daniel Adams
Director of Traffic
AMX

Daniel Adams serves as director of traffic for AMX, where he handles the overall strategy for reefers and dry van traffic. When AMX added a reefer fleet through the acquisition of Powell Transport in 2020, Adams led the restructuring of the refrigerated team to ensure peak performance. As a result, he decreased broker percentage for the reefer fleet from ~60% to 25% in less than a year. Adams has also been a part of the increase in productivity by ~15% over the past year, bringing average miles per truck to 2,200. This relates to a true culture shift, led by Adams. He changed the mindset of drivers, load planners, driver managers and everyone involved. Every day, he brought focus, positivity and the vision, helping AMX to leverage its service and obtain consistent and better freight. Adams also added 15 new company drivers since he took over, and promotes efficiency across the board with increased communication, easy access to shipment photos and documents for customers and more customer service reps to increase accuracy and frequency of updates.
"Daniel is new to the 'trucking' side of this business. He started his career in the brokerage in 2014. In the past two years, he has adapted quickly and picked up on the trucking side. Witnessing this transition and being able to see the impact has been amazing," according to AMX.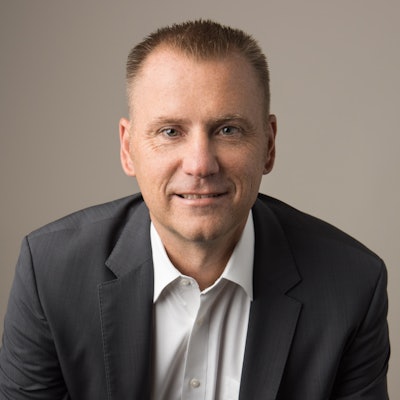 Kevin Coleman
CEO
CJ Logistics America
Kevin Coleman is CEO of CJ Logistics America, overseeing all of the company's integrated supply chain management capabilities, value chain expansion areas and business functions. He has been with the company for 20 years in various customer-facing roles, most recently as chief customer officer and CEO, Canada, where he drove the company's vision for delivering strategic partnerships and early adoption of emerging technologies to enable supply chain analysis and network design. He led the launch and growth of the company's consulting services platform, the development of its robust network optimization capabilities, the implementation of best-of-breed systems and the evolution of business intelligence and data visualization. Coleman also provides a leadership liaison between CJ Logistics America and CJ Logistics' global headquarters, based in Seoul, South Korea. Under Coleman's leadership, the company has achieved significant strategic growth in a time of internal restructuring and economic uncertainty. One of his areas of focus at is helping customers leverage CJ Logistics' technology, engineering, systems and solutions to develop predictive business intelligence and insights and help customers stay ahead of changes in regulations, consumer dynamics, retail requirements and emerging technologies. Our focus is on customer value creation and continuous improvement.
"Over the past 20 years at CJ Logistics, Kevin has expanded the strategic partnership process, customer solutions capabilities and early adoption of emerging technologies that facilitate supply chain analysis and network design. He led the launch and growth of the company's consulting services platform, the development of its robust network optimization capabilities and the implementation of best-of-breed systems to visualize data in an actionable way for customers. Under his leadership, the company has achieved significant strategic growth," according to CJ Logistics.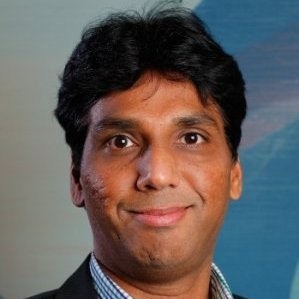 Prasad Gandhikota
Senior Systems Analyst, Supply Chain Manufacturing
(formerly with) Conagra Brands
Prasad Gandhikota plays a critical role in providing SAP systems production support to 35 manufacturing plants, Americold centers and independent distribution centers across the United States. Formerly serving as senior systems analyst, supply chain manufacturing for Conagra, he is responsible for supply chain-heavy SAP integration programs split across multiple waves consisting of 2-3 manufacturing plants in each wave for manufacturing and product quality space. Tasks include understanding how the supply chain business processes work closely with business partners in manufacturing and quality; documenting business requirements and gaps; configuring SAP systems to fulfill the business needs; designing and building solutions working with business, IT and external partners; reviewing functional specifications for reports, interfaces, conversion, enhancements and forms; system integration testing; supporting business partners in user acceptance testing; defining business-first metrics and daily reporting; and developing business continuity plans. Gandhikota is also directly involved with alleviating supply chain risks and improving supply chain efficiency and productivity across the supply chain business processes, such as frozen food manufacturing, platform quality, plant warehouse management, supply chain finance, co-manufacturing, cold storage facilities, distribution centers, batch management and shelf-life track-and-trace. He's also directly responsible for hiring information technology professionals from system integrators and external contractors to successfully implement information technology solutions for cold food supply chain.
"Prasad Gandhikota comes with both supply chain manufacturing business knowledge, where for the initial 6 years of his career, he worked on the shop floor learning end-to-end supply chain business processes before moving to information technology, where he spent 17 years working for some of the greatest companies to manage business and digital transformation projects. Prasad Gandhikota comes with both supply chain business knowledge and information technology systems knowledge bridging the gap between business and IT playing the role of business relationship manager. The knowledge in multiple areas and in implementing SAP systems for a variety of industry sectors like textiles, foods, aerospace, life sciences and electronics manufacturing is the real competitive differentiator."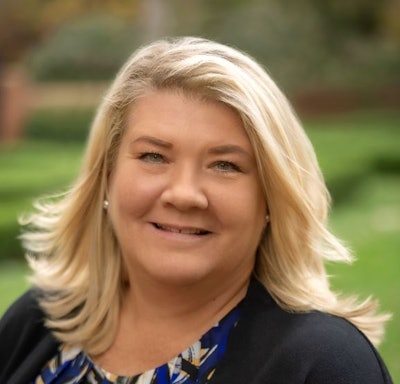 Elizabeth Salvo
Director of Regulatory and Consulting Services
ESHA/FoodLogiQ
Since 2016, Elizabeth "Liz" Salvo has served as the regulatory and consulting services director at ESHA Research, which merged with FoodLoigQ last year, where she leads both the labeling and regulatory consulting and software training activities for food and beverage manufacturers seeking regulatory compliance across the United States, Canada, European Union, and Mexico requirements. Salvo's consulting services team offers regulatory guidance and outsourced product label development and coordinates over 40 training classes per year. She oversees the training and workforce development of over 400 food industry professionals per year, leading general software training seminars, providing training at customer locations for private team training and approving more than 10,000 nutritional labels for the food industry.
"Liz is a champion for supply chain transparency in the food space and has worked tirelessly to help her customers meet and exceed regulatory compliance in an increasingly complex supply chain environment," according to ESHA/FoodLogiQ. "Liz's passion for the food industry is palpable from the moment you meet her. This passion comes through in her tireless efforts working hand in hand with customers. Liz cares deeply about the integrity of the supply chain and through her work, ensures that food companies can accurately represent the food claims being made on their labels. Liz is a walking encyclopedia of knowledge on the most up-to-date labeling regulations around the globe."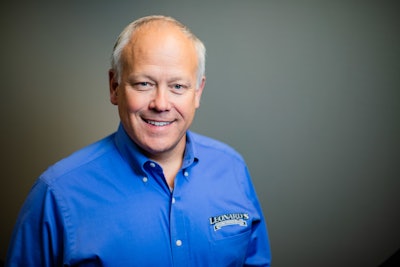 Ken Johnson
CEO
Leonard's Express
Ken Johnson has spent his entire 30-year career in transportation and supply chain management. Currently, he serves as CEO of Leonard's Express and its related companies, including Johnson Equipment, Integrated Logistics & Associates and the Canandaigua Driving School, where his day-to-day responsibilities include setting the vision and strategic direction for the companies he leads, and balancing the unique needs of the brokerage, warehousing and asset-based businesses. Under Johnson's leadership, Leonard's Express enjoyed 20% revenue growth year-over-year (2022 vs. 2021). He helped Leonard's increase its number of asset trucks from zero at the company's inception in 2001 to 711 in 2022. And, as chairman of the Trucking Association of New York's Government Affairs Committee, Johnson has played a major role in getting new legislation passed in New York that allows 18-year-olds to receive their CDL A license.
"As CEO of Leonard's Express, Ken Johnson has built an incredibly successful business while maintaining a deep sense of family and community among the more than 1,000 employees that work for the company. Leonard's is consistently ranked among the best places to work for women, drivers and professional staff, and its corporate philanthropy initiatives are a great source of pride for employees. While Ken would humbly say that his employees are the 'stars of the show,' every great organization needs a great 'front man,'" according to Leonard's Express.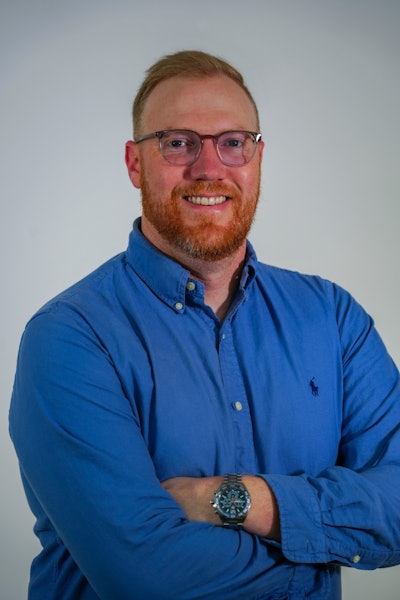 Justin Myatt
Branch Manager, Nashville
Trailer Bridge, Inc.
Justin Myatt serves as branch manager of Trailer Bridge's Nashville freight brokerage location, a site that he launched, which to date, employs 5 team members and achieved $1 million in revenue. Myatt invested his time and attention to training a new generation of logistics professionals, sharing his experience and expertise around moving fresh and frozen freight and provided training beyond his branch, educating others throughout the company's network of branches in North America. His passion for logistics and genuine care for his employees and customers landed him a spot in Trailer Bridge's in-house leadership program. He serves as the company's resident produce expert, providing training to other team members on the intricacies of moving time-sensitive freight. He is now one of more than 20 representatives from across the company's network that participates in an extensive leadership training program that consists of four, two-day sessions. Myatt also provides thorough communication in a volatile industry that gives shippers the peace of mind needed.
"At Trailer Bridge, we believe logistics is personal, and when it comes to moving produce and agriculture products, it's very personal for our Nashville branch manager Justin Myatt. As the son of an eight-generation farmer, Justin knows the hard work, blood, sweat and tears that goes into growing and distributing agricultural products, including produce. That's where his career in logistics began, on the farm, and today, he helps produce shippers and other food and beverage distributors move their product from source to store shelves," according to Trailer Bridge. "He's spent the past 10 years learning the intricacies that go into reliably moving this time-sensitive product, and his experience and expertise has earned the trust of both big-box retailers and small family-owned brands."
CLICK HERE to view the full list of winners.