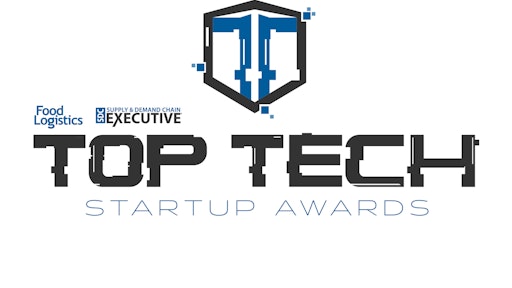 Software and technology companies are at the forefront of supply chain innovation. From artificial intelligence (AI) and robotics to fulfillment execution and real-time visibility, many of today's tech startups are poised to disrupt the supply chain space in a big way.
They're raising money, investing in their businesses and developing new innovations set to improve user experiences and strive for that safer, smarter, more efficient supply chain.
Meet the winners from this year's Top Tech Startup Award. This first ever award presented by Food Logistics and Supply & Demand Chain Executive spotlights top software and technology startups in the supply chain and logistics space.
AI-powered automation and real-time transportation visibility make up a majority of the winners (35% and 33%, respectively), with smart data capture and third-party logistics (3PL) trailing behind. Winners range in revenue from $1 million to $20 million-plus, with startups beginning operation as early as 2000.
"The future of the supply chain industry is directly impacted by the development of these new technologies, and I'm very excited to see what's next for these winners," says Marina Mayer, editor-in-chief of Food Logistics and Supply & Demand Chain Executive.
Congratulations to the winners of this year's Top Tech Startup award. Thank you for disrupting the supply chain in a positive way.
CLICK HERE to view the full list of winners. Below are some standouts in the industry:
Bright Machines
www.brightmachines.com
Year Founded: 2018
Since its founding in 2018, Bright Machines has made significant advancements to its technology and impact on the industry, including serving more than 40 global manufacturing companies, deploying over 100 Microfactories for projects across high-growth industry verticals and doubling bookings year-over-year (2021-22). Headquartered in San Francisco, Bright Machines is a technology company pioneering an innovative approach to intelligent, software-defined manufacturing automation. It leverages a full-stack approach to fundamentally change the flexibility, scalability and economics of production. The company has helped customers achieve key success metrics, including up to 75% more units per hour and 65% fewer defects per production run. In late October, Bright Machines announced raised $132 million in debt and Series B equity funding. This brings the total raised by Bright Machines to $330 million since its inception. Bright Machine's core offering is the Bright Machines Microfactory—a complete, programmable assembly line created using modular factory automation building blocks and powered by the Brightware software platform. This integrated, full-stack solution acts as a fully-functioning production line but with flexibility and scalability built in right from the start.
"Bright Machines is reimagining how products can be designed and produced to address the realities of today and the future ahead. One of the benefits of the company's offerings is its prioritization of reshoring by making it cheaper and more efficient to bring production back to the U.S. and other local markets. This brings money back into local economies and well-paying jobs to communities," according to Bright Machines. "Bright Machines' full-stack automation approach enables companies to hire talent that do truly important work, while the machines take care of repetitive tasks."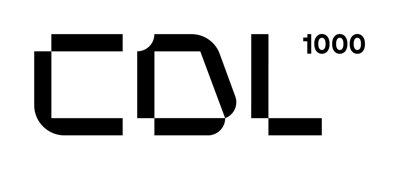 CDL 1000
https://www.cdl1000.com
Year Founded: 2018
CDL 1000 is a technology-driven drayage logistics leader based in Chicago that specializes in the transportation, warehousing and servicing of domestic freight using its proprietary technology platform. This year, CDL 1000 identified that one of the most significant issues around clearing storage space at ports and rail yards is moving containers out on time. As a solution, CDL 1000 launched Demurrage-as-a-Service (DaaS), an industry-first solution designed to help Fortune 100 companies get better control over their drayage operations. Seen as the FEMA of drayage, DaaS helps shippers in a bind transport containers and keep shipments moving along the supply chain quickly and efficiently. For example, CDL 1000 helped a leading global retailer save $3 million in storage fees by moving 658 containers in one week. Additionally, CDL 1000 has been working to develop a number of technology solutions powered by AI to help combat supply chain disruptions. One of which is Batch platform, a first-of-its-kind logistics solution, allowing customers to seamlessly list or bid on batches of shipments, alleviating capacity issues, reducing waste, enhancing efficiency and increasing visibility. Additionally, the platform enables shippers to move upwards of 50-1,000 containers at a time. CDL 1000 also launched the Ruby Voice Assistant, which allows shippers to book a truck through an AI-voice assistant simply by telling it the requirements and confirming price. CDL 1000 experienced a 3-year growth rate of 56,135%, making it the third fastest-growing company on the 2022 Inc. 5000 list and the fastest-growing company in Illinois.
"CDL 1000's announcement of its new DaaS offering is the beginning of its $100 million commitment to digitize the drayage space aimed at transitioning away from ad hoc, manual practices of yesterday to technology-based operations that bring more automation, accuracy and speed to supply chain operations. The supply chain industry has traditionally been reluctant to adopt digital solutions and the nature of the workforce has enabled operations to remain stagnant over the years, relying heavily upon manual operations, even for things as simple as passing paper along from one person to the next for record keeping. By pledging to digitize the drayage industry, CDL 1000 aims to disrupt and drive technology adoption in the industry, enabling companies across the board to improve operational efficiencies and boost their bottom lines," according to CDL 1000.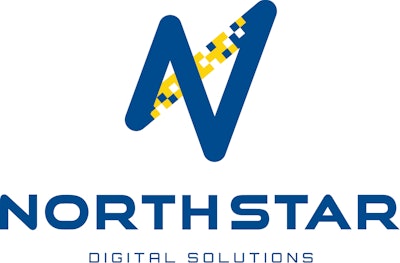 North Star Digital Solutions Inc.
https://northstardigital.solutions
Year Founded: 2019

In 2019, NorthStar Digital Solutions (NDS) opened to develop and integrate new technologies that would streamline and automate LTL operations, enhancing overall service capabilities. The application, called FR8Focus, was designed to bring the "road to the back office" by providing a simple yet powerful mobile application to drivers to ease their daily administrative duties, including making sure they collect paperwork and account for every piece of freight they pick up and deliver. This is still a very manual task for many commercial LTL and TL fleets. FR8Focus was designed to collect, share, align and provide critical information to the drivers in real time and allow the back office to support them while on the road. With powerful integrated API technology and easy front-end user interface, FR8Focus captures documents using snap-to-grid technology that automatically scales the picture within a proper document frame and then converts it to a clear PDF image that can be read by intelligent OCR back-office engines. FR8Focus also provides real-time locations of an entire fleet, including the pickups and deliveries scheduled for the day in one holistic view. Dispatch can then utilize real-time ad hoc scheduling tools to push and pull any rush or cancelled orders as needed.
"Deploying FR8Focus to a real asset-based company that moves 300,000-500,000 pieces of freight annually gave FR8Focus a real good run for the investment. Results included $25,000 monthly revenue increase; 100% decrease in missed invoices due to lost/incomplete paperwork; 95% decrease in QA audit needs; 90% straight-through automation of invoicing; 75% decrease in document handling; 50% decrease in customer disputes (with real-time invoicing); 40% acceleration of AR payment cycles (from weeks to days)," according to North Star Digital Solutions. "FR8Focus is about more than a single piece of technology. It's about flawlessly combining an assortment of technologies to solve industry-wide issues. Operations can see their entire fleet(s) on the road at a glance, communicate with drivers instantly and adjust schedules ad hoc. From a carrier's customer standpoint, we have eliminated a lot of frustration."
CLICK HERE to view the full list of winners.