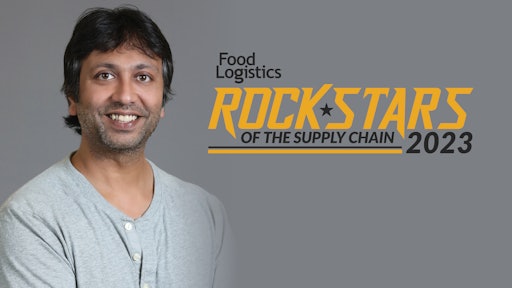 It was 2018, when Nitin Gupta was testing out the food delivery waters. He worked at Uber, and while redeeming his monthly $300 UberEats credit, noticed a discrepancy in GPS/locational data between the food delivery driver and his address.
"I rarely ever got food successfully delivered to my apartment. Many times, the drivers would come to the leasing office and call me to come down and get the food. It was frustrating because I had a small baby at home at the time, and when I started talking to my friends, I quickly realized everyone who lived in apartments was facing the same issue," Gupta says.
Then, Gupta's mom, who was in town visiting from India, experienced a medical emergency at his apartment.
"We called 911 and the paramedics made it to my apartment with literally a minute left to save my mom, despite them reaching my complex 15 minutes prior," he adds. "At that time, I assumed the government and first responders had the data needed to accurately track down apartment units, but quickly learned that wasn't the case."
So, he quit Uber and created Beans.ai, a geospatial intelligence company that maps hyper-accurate location data and improves routing algorithms to locate hard-to-find destinations.
"In the past, while en-route to an emergency, first responders would have to refer to a 'target hazard' binder full of printouts while frantically adjusting their masks and tool belts. With Beans Route, a Beans.ai product, their mobile devices tell them not only the best route to take, but the best spot to park the truck," Gupta says. "In an emergency, every minute counts and the potentially outdated data found in target hazard binders is unacceptable."
Fast forward to today, and Beans.ai, now a 4-year-old company, is said to be the world's leading last-mile logistics company after publicly launching with $19 million in funding, over 500 customers and powering more than 200 million deliveries with a 99.99% accurate solution. Beans.ai was also named one of this year's Top Tech Startups, presented by Food Logistics and Supply & Demand Chain Executive.
"One of the biggest challenges in the food supply chain lies in the last 100 feet of delivery. Most of the other parts of the supply chain are constrained by physics — for example, you cannot really cook food any faster. However, our data shows that drivers waste between 2-25 minutes in the last 100 feet, all because of the lack of data," Gupta says. "Beans.ai is commoditizing the last 100 feet geolocations and making the deliveries predictable by providing drivers with exact instructions like where to park, where to enter the building, gate codes, elevator availability and delivery policies."
It's these reasons why Food Logistics named Gupta this year's overall winner of the Rock Stars of the Supply Chain award. (Gupta was also named a Rock Stars of the Supply Chain award winner in 2022).
The Rock Stars of the Supply Chain award recognizes influential individuals in the industry whose achievements, hard work and vision have shaped the global cold food supply chain. Food Logistics' received a little over 100 nominations for this award, but what differentiates Gupta from other award winners is his ability to solve the last-mile challenge in food delivery, scale that solution across many other industries and offer a safer, more efficient way to transport product and services within the last 100 feet of its journey.
"In a post-pandemic world, I've learned that the accuracy of last-mile logistics is critically important to a company's profits and customer service. As online consumption increases, the predictability of when goods get delivered will become a key differentiator for brands and retailers. This makes solutions like Beans Route all the more valuable and necessary," Gupta says. "With a mapping database of 70% of all hard-to-locate U.S. addresses, like apartments, hospitals and universities, we are providing the precise data needed to make the last mile of the supply chain more efficient – a crucial tool as the industry faces a global shortage."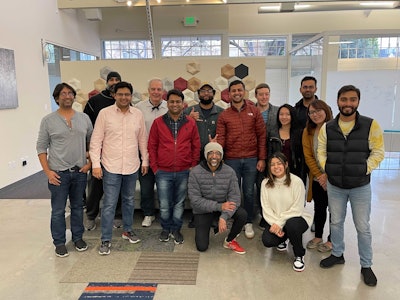 From food delivery drivers to first responders
While Beans.ai helps close the gap in the last-mile journey for food delivery drivers, it's Gupta mission to save lives that takes the company to the next level.
"In addition to delivering goods efficiently and elevating the driver experience, I have been working on bridging the gap between public safety and private enterprises. While private enterprises are happy to pay big bucks to help drivers and optimize logistics, public safety teams need this same data to save lives. This is why we have been offering our data and products for free to paramedics and firefighters for years. For instance, during the height of the pandemic, I worked with a county fire chief to help map Santa Clara County's COVID-19 testing sites," Gupta says. "The supply chain has been and will continue to be the backbone of any economy. Whether it's the first or the last mile, unless people and goods can move predictably and smoothly from one place to another, economies simply do not grow."
With over 12 million apartment units mapped, Beans.ai hosts the largest database of precise mapping locations in the United States. Beans.ai's data precisely navigates to the second address' front door through a series of semantic waypoints. Beans.ai mapped over 70% of all hard-to-locate addresses across the country, including 12-million-plus apartment complexes. Its technology powers over 4% of all residential deliveries in the United States — up 100% in less than a year, and its 10-million-plus address points and 50-million-plus points of interest also serve other use cases such as telecom, retail and first responders.
"Beans.ai has powered over 200 million deliveries, saving its partners 3 minutes on average per delivery. Since last year, Beans.ai has serviced over 80,000 active drivers and has increased its total employee headcount by 20%. Beans data takes drivers within 10 feet of a customer's front door to reduce failed deliveries by 25% and calls to the customer by 75%. In the last year, Beans.ai raised $19 million to further scale its rapid growth, reaching 500-plus customers. By maximizing efficiency and reducing drive times, Beans.ai users saved an average of 30% on gas costs in 2022.
"Before I started Beans.ai, I was leading the finance and fraud engineering department at Uber, which tried to identify efficiencies in the system and replicate them across different markets. Before Uber, I was at Google twice, where I led all their local commerce initiatives. Google was quickly moving in the direction of supporting gig economy platforms like Uber, Lyft and DoorDash both on Google Search and Google Assistant," Gupta adds. "Given my experience with the companies above, I had started to note a big hole in the supply chain, primarily caused by a lack of focus on drivers. Most platforms were either focused on customers or operations managers, but none really targeted the driver experience. Navigating apartments, for example, was one of the biggest problems drivers were facing and that is where they lost money."
"Across the country, drivers face accidents, serious injury and sometimes death just to bring us our deliveries," he adds. "Our data is a game-changer for drivers because it provides location data up to ten feet from a customer's front door. This is especially helpful at night when apartment numbers are rarely lit. We help drivers navigate to the closest driveable location nearest to the building entrance, and are also able to see the locations of stairways and elevators. Drivers who are looking to boost their personal safety while making deliveries can minimize the amount of time they spend outside their vehicle."
What's more is, Gupta is scaling Beans.ai to be more about filling that 100-foot gap.
Over the last month, Beans.ai went from processing and routing 1.2% of U.S. residential delivery volume to 3%, he adds. That means, every 3-4 packages being delivered to homes today are done so with the help of Beans.ai in some way, either through better geocoding, better address verification or better routing.
"We've also started mapping out the indoor pathways of buildings in 2022. While many companies before have tried indoor navigation, none of them have been able to map buildings at scale. Today, we're mapping over 250 buildings a day, and plan to map support indoor navigation in over 75% of all U.S. residential buildings by the end of 2023," he adds.
Beans.ai's product suite includes Beans Maps+, which provides hyper-accurate location data for apartments, condominiums, hospitals and universities, along with hard-to-locate first, secondary and beyond address information such as number of floors, building access codes and parking locations; Beans Route, which provides geocoding services to over 35 cities, enabling first responders to reach people at-risk quickly and efficiently; and Beans Optimize, a dynamic route-planning engine that builds optimal route plans to calculate the number of vehicles based on capacity, labor, traffic and time window constraints.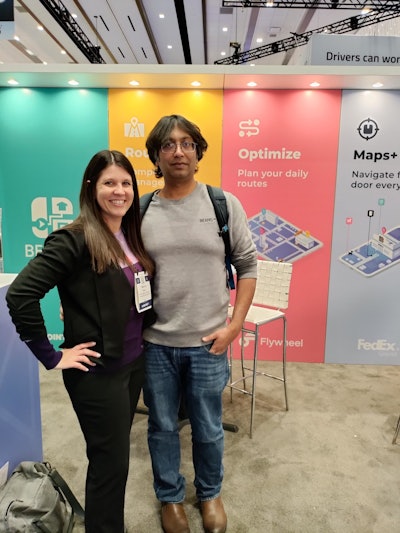 "The supply chain industry is huge, from big and bulky delivery to instant food delivery. Within each industry, there are problems ranging from procurement, to warehousing, to loading of trucks (or cars), to the final leg of delivery," Gupta says. "A solution that works for one part of the system may not work for another industry. Therefore, building a one-size-fits-all solution is extremely hard."
"Through our improved location data and an industry-leading optimization engine, Beans.ai has been able to meaningfully reduce the carbon footprint of every delivery it has optimized. Our customers have seen a 40% reduction in the total miles traveled to complete the same amount of deliveries, a 72% increase in delivery efficiency and a 40% reduction in the number of vehicles needed to complete the same number of deliveries," Gupta adds. "We've worked hard to make the lives of food delivery drivers better. With this award, we're hoping that we can reach out to even more customers, so that the number of drivers who benefit from our products grows 10 times faster. After all, who doesn't want a happy driver delivering their food?!"