In February 2020, MIT Management Sloan School predicted that machine learning, artificial intelligence (AI) and advanced analytics would be the top supply chain technologies set to deliver the most competitive advantage. And, then COVID-19 hit, catapulting these technologies into the forefront of supply chain operations worldwide.
Fast forward to three years later, and it's these emerging technologies still making the difference for companies in need of flexibility, efficiency, safety, visibility and more.
This year's winners of Food Logistics' Top Software & Technology Providers award are investing in robotics, mobile technology, Internet of Things (IoT), food safety management, barcode systems, routing and scheduling, yard management and more; anything that offers end-to-end management, from farm to fork, and beyond to address challenges in the cold food supply chain, whether that be port closures, driver safety or just simply automating a process.
Here's a breakdown of top software and technologies from this year's winners:
66% of this year's winners provide supply chain visibility solutions
57% provide supply chain management
41% provide predictive/prescriptive analytics
38% in mobile technology
And 36% in systems integration
Congratulations to the winners of this year's Top Software & Technology Providers award. Thank you for developing solutions that keep supply chains moving safely and efficiently, regardless of the disruption.
CLICK HERE to view the full list of winners and their capabilities. Below are some standouts in the industry: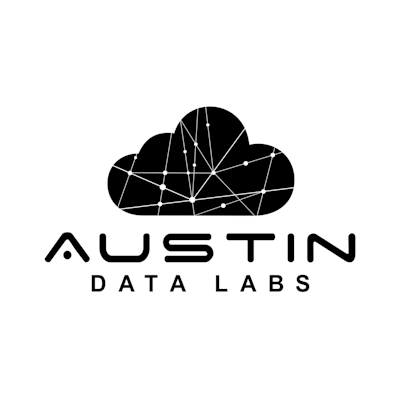 Austin Data Labs
https://austin-labs.com
Solutions Offered: Data synchronization, Demand management, Enterprise resource planning (ERP), Inventory control, Load planning, Predictive/prescriptive analytics, Routing and scheduling, Supply chain management, Supply chain visibility, Transportation management system (TMS)
Austin Data Labs is a global data science and AI B2B SaaS company operating deep in the heart of the global food supply chain. It uses AI-based data science as a service to help national and international clients increase profits, reduce excess inventory and waste, reduce reliance on spreadsheets, reduce carbon emissions, meet sustainability goals, better utilize their data and resources and provide forecasting and decision making across all aspects of the supply chain. Austin Data Labs is focused on bringing innovation, sustainability, profitability and data science-driven decision making and supply chain optimization to the businesses feeding the world.
"We're built by experts in the food industries we serve, offering easy integration into existing systems like your ERP; no need to reinvent the wheel or abandon existing software that may have required years to implement," says Austin Data Labs. "Some companies see results as soon as 3 months. Each installation is modular and unique to your business needs. This world-class platform is scalable and flexible."
CDL 1000
https://www.cdl1000.com
Solutions Offered: Load planning, Supply chain management, Supply chain visibility
CDL 1000's smart logistics technology is a technology-driven drayage logistics leader, easing disruptions within the supply chain and ensuring shipments are delivered, unpacked and arranged at the desired location. Its technology combines augmented intelligence with artificial intelligence (AI) to automate processes. These solutions provide a more accessible solution for volume export customers and helps customers turn around their containers quicker – from loaded to unloaded and back to fully loaded – increasing the loaded ratio from 50-80%. With CDL 1000's AI-driven solutions, the company can assess customers' operational needs and customize solutions, allowing them to maximize efficiencies and processes. This year, CDL 1000 identified that one of the most significant issues for its customers in the food and beverage space is the challenge with clearing storage space and moving containers out on time. As a solution, CDL 1000 promised a 24-hour turnaround to pull any container and remove it out of a U.S. port or rail yard, helping new and existing customers avoid costly fees with containers sitting idle. This factor enabled CDL 1000 to reduce customers' late fees and storage costs by 20-50%. CDL 1000 is also introduced Drayage-as-a-Service (DaaS) to digitize the drayage space. And, CDL 1000 digital Batch platform is a logistics solution that allows customers to list or bid on batches of shipments seamlessly, alleviating capacity issues, reducing waste, enhancing efficiency and increasing visibility. The platform also enables shippers to move 50-1,000 containers at a time. With loads in both drayage and truckload, Batch can help carriers reposition entire networks rather than organizing one load at a time. Batch allows selling to established mid-sized to large carriers so that they can transport more loads at once, enabling better consistency in service, predictability, pricing, efficiency and waste reduction.
"CDL 1000 has been working to save its customers up to half their overall transportation costs by reducing port demurrage and rail yard storage fees. The company promises a 24-hour turnaround to pull any container and clear it out of a U.S. port or rail yard for customers. If it fails to meet that promise, CDL 1000 will pay demurrage and storage fees on behalf of customers. By moving containers quicker, CDL 1000 is helping customers save tens of millions of dollars each week that stem from demurrage fees associated with letting containers sit idle," according to CDL 1000. "Seen as the FEMA of drayage, shippers can contact CDL 1000 when they're in a bind to transport containers and keep shipments moving along the supply chain quickly and efficiently."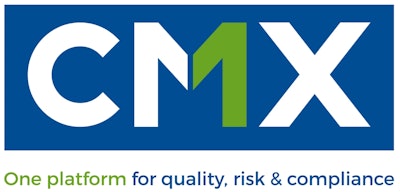 CMX
www.cmx1.com
Solutions Offered: Data synchronization, Food safety management, Global trade management, Internet of Things (IoT), Mobile technology, Predictive/prescriptive analytics, Regulatory compliance, RFID, Supply chain management, Supply chain visibility, Systems integration
With the complexity and added risk of food safety in sourcing, transportation, storage, preparation and serving, today's food-focused brands face a myriad of challenges when it comes to maintaining quality, consistency, compliance and food safety. CMX's solution provides the needed tools and automation to gain control and transparency and mitigate risk over complex multi-tier supply chains, focusing on the design, sourcing and ongoing safe delivery of food products and resolving issues when product incidents, withdrawals and recalls occur. CMX's solution helps customers quickly pivot to comply with changing regulations and manage supply chain requirements, communications, collaboration and compliance. Beyond the supply chain, its solution gives brands a way to digitize and execute quality, safety and operational checks at the farm; supplier, distributor or retail location level, including performing food safety and temperature monitoring; facilities and equipment evaluations; employee pre-shift and wellness checks; sanitation and cleanliness protocols; brand standards compliance checks; and more. For many customers, CMX's solution is a lifeline to modern supply chain management and business continuity at a time when the entire food and beverage industry—and much of the infrastructure supporting it—was in a state of flux during COVID-19 and beyond.
"CMX's single-platform technology approach gives us a distinct and definitive advantage over our competition," adds CMX. "The CMX1 platform was engineered to address and overcome both the most difficult and the most common challenges in business applications: agility, adaptability, scaling, performance, integration and security. It is the base foundation upon which all of our client-facing applications are built and delivered, and it's the enabler for our business, providing the ability to rapidly prototype, build, deploy and refactor safely and cost-effectively. This means that our customers can approximate their needs and we can adapt in real time. Ultimately, our unique 'One Platform' approach to quality, risk and operational excellence provides our clients with real-time data and insights that enable them to better service and protect their customers."

DAT Freight & Analytics
https://www.dat.com/
Solutions Offered: Demand management, Freight payment, Load planning, Mobile technology, Predictive/prescriptive analytics, Regulatory compliance, Routing and scheduling, Supply chain management, Supply chain visibility, Systems integration, Transportation management system (TMS)
Food and beverage customers rely on DAT to help them benchmark, negotiate and manage the refrigerated truckload capacity needed to optimize warehouse capacity and dock space. DAT's iQ freight-data analytics service maintains the most comprehensive database of truckload transaction information in the industry, with contributions from more than 1,000 companies, including food distributors, retailers and the largest providers of temperature-controlled logistics. Customers use this data to accurately forecast and negotiate pricing for reefer truckload services, monitor demand for trucks geographically down to a three-digit ZIP code and evaluate the cost-benefit of procuring reefer trailers for storage, pooling and other uses. Meanwhile, DAT One load board network is an essential resource for organizations that move unplanned or surplus temperature-controlled freight. DAT One delivers access to the deepest pool of refrigerated truckload capacity, with an average of more than 75,000 reefer trucks available each week in 2022. Through a partnership with FourKites, truck drivers can allow the loads they book through DAT One to be tracked using the ELD or GPS in their vehicles. This gives freight brokers and shippers new insight into the status of loads from dock to dock, including predictive ETAs and wait-time information at more than 1 million shipper docks across North America.
"Our DAT One freight marketplace is the largest in the industry: it hosts nearly 500 million truckload shipments a year and 1.4 million trucks, more than 25% of which involve reefer loads. The size of our network is a significant competitive advantage for anyone who needs a truck to move their freight and keep their supply chain moving. You're more likely to find a truck on DAT One than anywhere else," according to DAT. "Unlike app-based 'digital brokers,' which seek to disintermediate the freight broker, our load board network serves all sides of the business—carriers, brokers and shippers alike. This neutral role has helped DAT develop strong customer relationships, with DAT as their preferred network, and build a unique level of trust in the industry. In addition to our load board, DAT boasts the industry's most trusted data intelligence and rate modeling solutions on both the spot and contract markets, which is based on $137 billion worth of transactional data and provides our customers with a 360-degree view of the transportation market. Our world-class data analytics and rate modeling service, DAT iQ, uses data based on actual freight invoices submitted to us by brokers, shippers and carriers (as opposed to competitors that use 'asking prices' posted to a load board or information from third parties like factoring companies). Through our data, shippers can compare their freight rates to market prices and more confidently manage their transportation costs."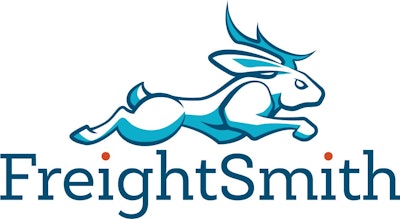 FreightSmith LLC
www.freightsmith.net
Solutions Offered: FinTech, Freight payment, Mobile technology, Supply chain visibility, Yard management
FreightSmith LLC offers a suite of digital inbound solutions for drivers, carriers, receivers and shippers. Through its mobile and web apps, drivers can now check in for their appointment, pre-check off site, receive a digital gate entry pass and a digital door assignment and pay for their unloading fees. A recent case study shows an average time savings of 53 minutes per delivery using the FreightSmith mobile app.
"In most warehouses and distribution centers across the country, there are ago-old paper processes that are extremely inefficient and painful for all that are involved. FreightSmith exists to create a far more driver friendly and efficient inbound process, saving time and money," according to FreightSmith. "Creating a software solution is one thing, but having the support behind it is critical."

Generix Group
https://www.generixgroup.com/en
Solutions Offered: Warehouse management system (WMS)
Generix's SOLOCHAIN provides a wide range of capabilities that support logistics and manufacturing processes specific to the food and beverage industry. Features include advanced warehouse management and manufacturing execution, recipe management, work-in-process tracking, container management, lean manufacturing, quality assurance with electronic checklists, track-and-trace and electronic recall capability.
"Generix Group's two WMS solutions are key elements of the Generix Supply Chain Hub platform. They contribute to the operational excellence of its customers and help them meet today's challenges, providing them with the visibility and interoperability essential to the performance of their logistics operations," according to Generix.

Johanson Transportation Service
www.johansontrans.com
Solutions Offered: Data analytics and visualization, Data synchronization, Food safety management, Global trade management, Load planning, Mobile technology, Predictive/prescriptive analytics, Routing and scheduling, Supply chain management, Supply chain visibility, Transportation management system (TMS)
Several produce wholesale and retail clients use Johanson Transportation Services' TMS to trace temperature-controlled shipments of lettuce, melons, celery, stone fruit, tomatoes and grapes. These solutions offer 24/7 visibility into their customers' freight, from loading to delivery to ensure product hits the shelves in a timely manner while still fresh.
"JTS' proprietary arriviture feature-rich TMS double as a supply chain analytics platform. Microsoft PowerBI is the technology fueling arriviture. This is unique to TMS products on the market. Users have all their KPIs at their fingertips, including carrier spend, heat maps, lane maps and cost/pound distribution," according to Johanson Transportation Services. "With PowerBI, users can filter and view data on any time period, comparing to prior performance periods to identify trends. Arriviture also provides scorecards for the user's vendors to analyze the user's business relationships. Additionally, JTS continues to continue to evolve our technology in every facet of our business both internally and externally."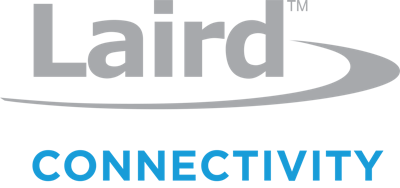 Laird Connectivity
www.lairdconnect.com
Solutions Offered: Food safety management, Internet of Things (IoT), Predictive/prescriptive analytics, Wireless technology
Monitoring and controlling food storage temperatures at all stages of the cold chain is a critical aspect of food safety. Laird Connectivity partnered with Zenput to support restaurant chains in replacing error-prone and time-consuming manual data collection with wireless, automated monitoring and digitized reporting solutions. Foodservice operators use Zenput Temp Monitoring to automate temperature monitoring and know instantly if food or equipment go out of range. For example, Zenput recently installed Laird Connectivity's Sentrius RS1xx LoRaWAN sensors and RG1xx LoRaWAN gateways in over 5,000 locations across customers like Chipotle, Love's and Domino's. The addition of these solutions gives an overview of what's happening in the store – whether in-person or from afar; provides reassurance that cold storage food is at the right temperature; frees the restaurant from being reliant on manual temperature checks; and provides real-time alerts when temperature is off.
"Laird Connectivity protects and strengthens food safety and quality for fast-growing restaurants. The company's Internet of Things (IoT) sensors and gateways deliver true business value by ensuring consistent and robust wireless communication of environmental data, including temperature and humidity measurements to value-added Software-as-a-Service partners. These SaaS partners provide front-end web applications and analytics that enable restaurants to have peace of mind to know their food is stored at safe temperatures for customers, thereby reducing food waste and lost revenue. By bringing visibility to cold storage, this technology replaces manual temperature monitoring and creates a single source of truth for FDA-required, time series, food safety data," Laird Connectivity says. "Laird Connectivity's solutions leverage the Semtech SX1272 LoRa long range, ultra-low power wireless chipset. This solution transmits information reliably in harsh environments, yet its architecture is easy to install and simple to maintain. Built on a LoRaWAN-based network, Laird Connectivity's RS1xx and RG1xx have robust and secure connectivity to communicate data to the cloud over long distances."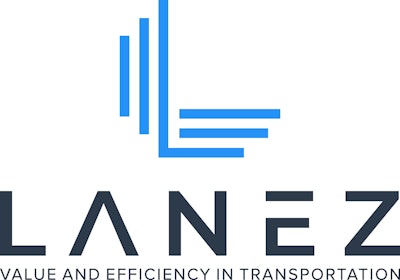 Lanez, Inc.
www.lanez.com
Solutions Offered: Carrier enterprise management, Freight visibility console, Spot market gateway
Lanez is on the cutting edge of new programs to manage transportation networks end-to-end. Other services include expanding shipper's line of sight; providing uniform visibility into all loads across all carriers; enabling carriers and shippers to manage their fleet and resources; planning and scheduling loads; offering instant predictive and prescriptive analytics; automating tasks; increasing transparency and efficiency in a powerful spot market marketplace; and maintaining one-to-one customer service.
"Lanez is able to pivot and develop their product tailor-made to a shippers/carriers' needs at that time. They also can monitor and make necessary adjustments in a matter of minutes due to their superior customer service," adds Lanez' customer.
Nulogy
https://nulogy.com/
Solutions Offered: Barcode systems, Customer relationship management, Data synchronization, Inventory control, Mobile technology, Predictive/prescriptive analytics, Regulatory compliance, Routing and scheduling, Supply chain management, Supply chain visibility, Systems integration
Nulogy digitally enables brands to manage their supplier ecosystems as true networks, rather than linear chains. As a multi-enterprise supply chain business network platform, Nulogy is purpose-built for brands to collaborate more effectively with their external networks, including contract packagers, contract manufacturers, value-added 3PLs and raw and packaging suppliers, using real-time shop floor data.
"Nulogy's solutions address cost optimization, improved quality and traceability, enhanced service and speed, minimize leakage and spoilage of materials, inventory and labor and scale with growth," says Nulogy. "No other solution is purpose-built to solve the challenges in visibility when it comes to collaborating with your contract supplier network. According to Gartner, Nulogy is the only notable vendor for multi-enterprise collaboration for the contract manufacturing and co-packing industry."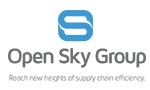 Open Sky Group
https://www.openskygroup.com/
Solutions Offered: Automated material handling solutions, E-commerce, Freight payment, Inventory control, Robotics, Routing and scheduling, Supply chain management, Supply chain visibility, Systems integration, Transportation management system (TMS), Warehouse management system (WMS), Yard management
Open Sky Group offers Blue Yonder's transportation management solution (TMS) to enable traceability from shipment to delivery. Incorporating a TMS solution allows clients to know when and where products have been ordered and where the order originated, making it easier to trace back to original points of origin while increasing visibility, reducing costs and driving improvements in service. Additionally, Open Sky Group offers Blue Yonder warehouse management solutions (WMS), setting a foundation for material flow, robust inventory management and a strong internal process. Aside from warehouse efficiency, WMS solutions support challenges in both traceability and perishability. Labor management (LMS) and warehouse tasking are two more Blue Yonder technology solutions implemented by Open Sky Group that drive out excess waste and keep costs competitive. Both tools increase order velocity, enabling clients to compete in today's world of e-commerce. In return, Open Sky Group offers advisory services to help current and future clients evaluate new technologies, audit the performance of existing technology and apply the technology correctly. Open Sky Group also released Enhanced Client Billing (ECB), designed to increase clients' visibility, enabling real-time capture of billable activities performed within a WMS or other systems, assigning client-specific contractual billing rates and creating invoices; and 3PL Client Portal, which provides clients with unprecedented visibility into their WMS.
"Open Sky Group is a global specialist for Blue Yonder warehouse management, labor management and transportation management solutions. One of our greatest differentiators is our rapid implementation methodology, allowing for quicker installation and faster return on investment with supply chain solutions. Open Sky Group challenges traditional approaches to software implementation, working with clients to refine and match processes to the software vs. software to the processes. By discouraging modifications, our clients experience smoother, less expensive and lower-risk upgrades, averaging up to 30% in savings on maintenance costs on upgrades alone," according to Open Sky Group. "

ParityFactory
www.parityfactory.com
Solutions Offered: Barcode systems, Demand management, Inventory control, Internet of Things (IoT), Mobile technology, Warehouse management system (WMS)
ParityFactory's WMS and production software track every ingredient into the operation, everything produced from those ingredients and then every finished good that ships out – with critical quality control checkpoints at each stage. Detailed traceability reports make audits easier and enable manufacturers to scale their businesses with leading retailers. Furthermore, ParityFactory enables operations to dynamically create custom labels for each retailer requirement, so changes can be made as needed. Its barcoding and scanning dramatically reduces the time and effort it takes to manage the factory floor and produce finished goods—all with automated and accurate lot traceability. Each step is tracked and scanned, with a system that warns employees if they accidentally scan in the wrong ingredient (ex: organic vs. non-organic, allergen vs. non-allergen) into the current production run. ParityFactory's software creates value for through efficiencies, freeing up the most senior and trusted production and warehouse employees from critical but repetitive tasks. From eliminating manual data entry and digitally enforcing first-in/first-out (FIFO)/last-in/first-out (LIFO), to ensuring even new hires know which goods to pick and from where, ParityFactory reduces labor needs and increases retention by automating the most repetitive parts of the job, ultimately easing strain at critical pain points along the cold supply chain.
"Food factories across the world face unique challenges in inventory control. Ordinary warehouse management systems and all-in-one ERPs don't support traceability or the one-to-many manufacturing processes inherent in food and beverage manufacturing. Unique in the industry, ParityFactory's warehouse and production management system seamlessly handles co-products and byproducts, in both one-to-many and many-to-many processes, delivering accurate inventory control with a customer's current ERP. Unlike an ordinary WMS or ERP, ParityFactory's WMS and MES software includes work orders and production management," says ParityFactory.

PLM Fleet, LLC
https://www.plmtrustlink.com
Solutions Offered: Data synchronization, Food safety management, Inventory control, Internet of Things (IoT), Load planning, Predictive/prescriptive analytics, Regulatory compliance, RFID, Supply chain management, Supply chain visibility, Wireless technology
The impact of using 50-year-old technology within the food supply chain with ERP systems that don't communicate have associated cost, especially as the proposed FSMA 204 Rule comes into play. PLM TrustLink addresses these challenges by providing the three Ts of supply chain – trust, transparency and traceability. PLM TrustLink captures critical tracking events (CTE) and key data elements (KDE) at the case level to provide financial and food safety benefits. Once a product is marked, it can then be digitized with a unique birth certificate to be shared within the facility and/or along the supply chain in a permissioned platform to provide benefits to reduce operational cost. This visibility allows food supply chain stakeholders to provide real-time inventory data, status of products and consumer confidence in the supply chain.
"PLM Fleet, LLC is the leading cold chain solutions within refrigerated transport and leads industry for 50 years, with understanding of regulatory and operational impact within food shippers' handoffs provides unique insights. PLM is not a technology company creating solutions; we are inside the cold chain creating technology solutions that are based on real ROIs in a 2% business pushing food down the supply chain. PLM has developed a product called PLM TrustLink, which is a comprehensive, cloud-based IoT management solution for automated, touchless, supply chain ecosystems driving efficiencies at the product level," says PLM Fleet.

Technology Group International
www.tgiltd.com
Solutions Offered: Barcode systems, Customer relationship management, Data synchronization, Demand management, E-commerce, Enterprise resource planning (ERP), Food safety management, Inventory control, Internet of Things (IoT), Mobile technology, Regulatory compliance, RFID, Supply chain management, Systems integration, Warehouse management system (WMS), Wireless technology
Technology Group International (TGI's) E21 ERP system addresses modern-day challenges for food processors and distributors in several ways. The system features forward and backward lot traceability – tracking all raw material lots received into inventory, raw material lot consumption through manufacturing processes, finished good lot production and eventual finished good lot shipment to customers. The advanced track-and-trace functionality allows food processors and distributors to execute mock and actual product recalls in seconds rather than hours or days. E21 ERP's integrated EDI functionality provides for seamless electronic communication between the food processor or distributor and their customers, suppliers and outside warehouses. Through the built-in EDI platform, organizations can automate each step of their order-to-cash and procure-to-pay operations with data exchanged in real time and free from manual data entry processes. A major development in the evolution of E21 as an ERP application tailored to the needs of food manufacturers and distributors in the last few years has been enhanced food safety and compliance functionality. The E21 ERP compliance suite provides for the creation and execution of supplier and carrier approval programs, internal and outside warehouse food safety audits and a robust non-conformance and corrective and preventative action system.
"E21 ERP is developed, sold, implemented and subsequently supported directly by TGI. We do not outsource any aspect of our software development or technical support services. We believe this 'single solution' approach gives food processors and distributors a single partner relationship with their software provider for all business process consulting, process design, system integration and digital transformation needs," according to TGI.
Turvo


www.turvo.com
Solutions Offered: Supply chain management, Supply chain visibility, Transportation management system (TMS), Warehouse management system (WMS)
Turvo's collaboration application is designed specifically for the supply chain. Turvo connects people and organizations, allowing shippers, logistics providers and carriers to unite their supply chains, deliver outstanding customer experiences, collaborate in real-time and accelerate growth. The technology unifies all systems, internal and external, providing one end-to-end solution to execute all operations and analytics while eliminating redundant manual tasks and automating business processes. Turvo's customers include some of the world's largest Fortune 500 logistics service providers, shippers and freight brokers.
"Turvo is the only collaborative TMS for a modern supply chain," according to Turvo.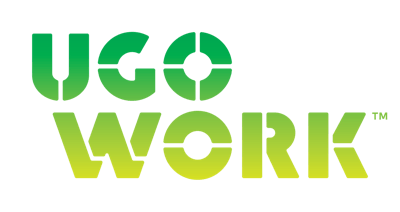 UgoWork
https://ugowork.com
Solutions Offered: Customer relationship management, Energy management, Internet of Things (IoT), Systems integration
Since UgoWork batteries communicate with the cloud in real time, operators benefit from 24/7 monitoring of their lithium-ion power solutions. This means UgoWork engineers can flag issues, anticipate failures and conduct corrective actions before forklift operators notice anything. Additionally, the state of health of all battery packs are monitored, so that UgoWork customers get lithium replacement packs when required. Doing so guarantees optimal performance and eliminates the risk of pack depletion. When a pack is replaced, UgoWork manages a responsible and sustainable recycling process, where up to 95% of components are re-valued in the supply chain.
"Our cloud-connected battery management system enables performance tracking of the forklift fleet operation. UgoWork provides operation and fleet managers with energy consumption reports and trend analysis so that they can optimize fleet operations," according to UgoWork.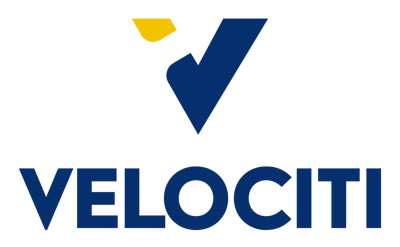 Velociti Alliance North America, Inc.
https://www.velocitialliance.com
Solutions Offered: Automated material handling solutions, Enterprise resource planning (ERP), Inventory control, Mobile technology, Predictive/prescriptive analytics, RFID, Robotics, Supply chain management, Supply chain visibility, Warehouse management system (WMS), Wireless technology
Velociti's CloudLogic solution integrates with its CloudPick service on wearable devices to optimize product induction, putaway, picking, and packing operations. Its integration with warehouse robotics further reduces labor cost while accurately fulfilling orders in record time. Beyond the warehouse, Velociti integrates with leading providers to give visibility to the supply chain.
"By combining orders into optimized pick plans, Velociti's CloudPick software condenses total travel time for a given to picker by more than 80%," according to Velociti.
CLICK HERE to view the full list of winners and their capabilities.