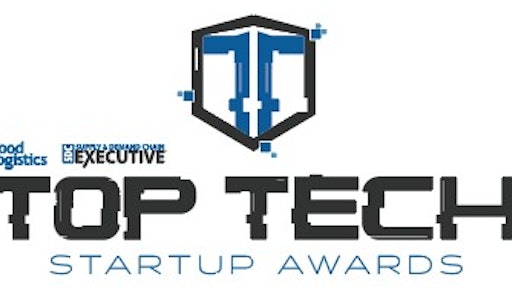 Food Logistics and Supply & Demand Chain Executive announced plans to launch a new award geared toward highlighting the supply chain and logistics' industry's top software and technology startups.
The Top Tech Startup award will open nominations Oct. 10, and is geared toward companies who've started operation within the last 5 years and have introduced a viable product.
"From seed funding rounds to launching new solutions, many of today's tech startups are poised to disrupt the supply chain space. They're introducing new innovations, improving user experiences and striving for that safer, smarter, more efficient supply chain," says Marina Mayer, editor-in-chief of Food Logistics and Supply & Demand Chain Executive. "The future of the supply chain industry is directly impacted by the development of these new technologies, and I'm very excited to see what comes from these nominations."
Stay tuned for when the award officially opens Monday, Oct. 10. To be notified when the award opens, please email editor-in-chief Marina Mayer at mmayer@acbusinessmedia.com.
In the meantime, please visit our respective awards pages to stay abreast of all of the Supply Chain Network's awards:
https://www.foodlogistics.com/awards
https://www.sdcexec.com/awards