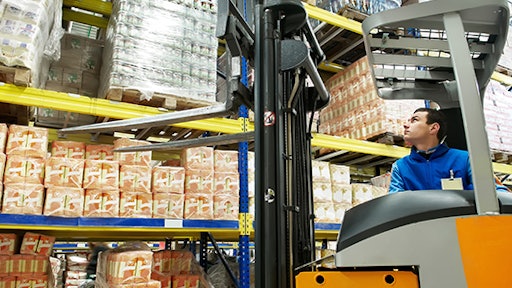 Symphony RetailAI
It only takes a moment to realize the merits of advanced technology in the warehouse. Watch a picker use barcode scanners, voice command devices, headsets, smart gloves and other wearable devices, and it's instantly clear how much more efficient workers can be when equipped. In coming years, the rate of adoption of these devices is only expected to increase and the technology itself will advance.
"As wearables continue to grow in adoption, logistics automation will also evolve to improve omnichannel efficiencies," says Thierry Mole, logistics practice director at Symphony RetailAI.
Wearable devices and the software they use provide real-time visibility into inventory and replenishment needs, which can be especially important in fresh food warehousing and logistics.
"New IoT technologies that are compatible with wearable solutions will continue to improve and simplify the process for the picker," Mole says. "These innovations include the wearables themselves, such as connected glasses and corresponding devices, such as digital tags and technologies that support automatic positioning, such as gravity, WiFi and beacons."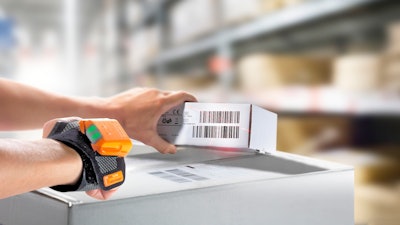 Warehousing in a new age
The Coronavirus disease (COVID-19) pandemic presented countless challenges to the warehousing and food logistics industries.
"During COVID-19, supply chain disruption hit an extreme, intensifying issues around inventory, fresh item management and forecasting," Mole says. "With more shoppers ordering products online, click-and-collect services put a greater strain on warehouse operations, as well as increased the use of dark stores to manage fulfillment. Many retailers continue to operate in siloed systems that cause inefficiencies and unclear communication. By breaking down these siloes, retailers can leverage internal knowledge along with consumer trends and demands to effectively ensure unified planning and execution processes."
The pandemic illuminated the deficiencies of the supply chain industry and many warehouse and logistics providers felt the brunt.
"The pandemic really showcased the weak points of many industries," says Ilhan Kolko, chief product officer, ProGlove. "It was clear that there was a strain put on warehouses that were unprepared for the challenges of COVID-19 and found themselves behind on shipments and short staffed due to illness and lockdown measures."
Companies were forced to quickly adapt and reduce inefficiencies.
"By improving the speed and efficiency of the worker, shaving seconds off each scan allowed for more to be accomplished and get food logistics back on track," Kolko says. "ProGlove incorporated push audio, visual and haptic alerts on the deployed devices to not only help shop floor staff avoid accidents and injuries, but to [also] allow for a non-intrusive way to remind workers of social distancing."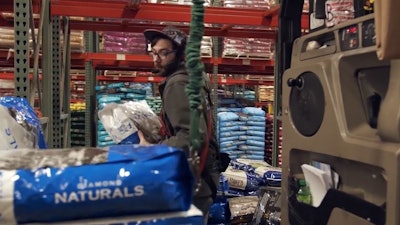 New e-commerce expectations
The pandemic accelerated the use of e-commerce and that trend is expected to continue, with higher expectations from end consumers. According to a McKinsey report, the e-commerce channel experienced 10 years of growth in three months in 2020.
Now that e-commerce has a wider audience, the channel is going to have to meet new demands. In the world of food logistics, this is especially true in online grocery ordering.
"In this new world that we're in, with the changes in consumer habits, the accuracy of fulfillment is becoming more and more important," says Keith Phillips, president and CEO of Voxware. "The accuracy factor is going to increase. In conversations that we've had with large grocers, this is one of the things that they are really challenged with. Grocers are trying to figure out how to support the new consumer in terms of how people are now purchasing groceries, ordering online, showing up to pick them up and expecting them to be accurate."
The days of Instacart shoppers walking down grocery aisles with in-store shoppers will soon be a thing of the past. Instead, the entire online grocery shopping operation will need to move to micro-fulfillment and distribution centers, or dark stores.
"When you get into a distribution center environment, the picking of the items is traditionally very different than the way items are picked in a grocery store," Phillips says. "In addition to the accuracy, when you're picking that volume from one distribution center, the efficiency comes back into play because you also have to be able to deliver it on time."
A similar demand will likely exist in foodservice and restaurants as more begin to re-open.
"If I'm a restauranteur and I place an order with you, and one of the items on there is filet mignon, and you show up in the morning to deliver my order, and there's no filet mignon, then that means I have to remove the most profitable item from my menu that night, which doesn't make me happy," Phillips says. "So, the accuracy and the efficiency will continue to be the top priorities across foodservice as a whole."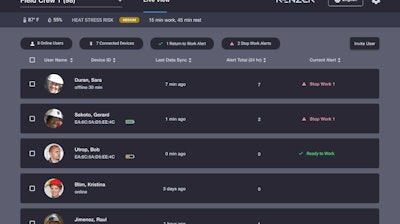 Focus on health
The focus on industry safety and sanitation has increased since the passage of the FDA's Food Safety Modernization Act a decade ago. Since the pandemic, safety and sanitation are at the forefront in a new way. Now, the limelight is on the health of warehouse workers, the spread of disease and keeping employees healthy and efficient. Wearables can help in that equation, says Kolko.
"Food logistics certainly requires stricter hygiene standards than many other industries, and wearable scanners can address this concern better than conventional scanners. Not only are they easier to sanitize, but they also eliminate germ-spreading vectors like a shared scanner gun," Kolko says.
Wearables can also be used to improve employee comfort on the warehouse floor.
"We believe that promoting human machine collaboration is pivotal as we continue to digitize the shop floors around the world," he says. "There is no denying that the human worker will remain indispensable for the foreseeable future. On top of that, ensuring that the worker is comfortable with new wearable technology is very important for it to be fully embraced. It's one thing to invent a new tool, but it's another to have workers adjust to using it. However, we've been lucky that workers have been adapting really quickly with our scanners because they recognize the tremendous relief and the benefits right away."
Industrial wearables can also be used to track employees' physiological health, says Heidi Lehmann, co-founder of Kenzen, which produces wearable devices and a monitoring platform designed to predict and prevent injuries on the warehouse floor. The device is worn on the upper arm and sample's a worker's physiology every five seconds.
"As individuals, we are all different physiologically depending on gender, age, cardiovascular health, pre-existing medical conditions and medications," she says. "This is why monitoring workers on sites at the individual level is so important. Customized work/rest schedules, hydration plans, as well as shift changes at the site level all contribute greatly to total worker health."
The worker is the only one who can see their own biometric information in detail and in real time. Other user groups only see the information they need to keep the worker safe. For example, a safety manager sees a team dashboard, and whether a worker needs assistance or needs to rest, yet they don't see any specific personal health details.
A future of increased visibility
With heightened demand for health, safety and a greater volume of e-commerce orders, companies will become more reliant on operational visibility, Kolko says.
"They will need a reliable picture on how their implemented processes really play out on-site," he says. "They will need to be able to visualize their shop floors, identify hotspots and blockers, see whether they have enough workers assigned and so forth. This requires a new approach to data and process analytics."
Kolko says the idea of the "Human Digital Twin" is popular at ProGlove. The concept is based on three pillars -- a digital representation of the workers and their movements, a virtual image of the shop floor and a digital industrial engineer who narrates the processes to allow for actionable insights.
The industry is trending toward the use of combined technologies to interpret large volumes of data, create analytics and make predictions and recommendations. Increased visibility through advanced technology helps reduce errors, improving order accuracy, Mole says.
"The warehouse is the heart of getting goods where they need to be, so it's critical that warehouse operations run smoothly, efficiently and accurately," Mole says. "Wearables remove manual steps within day-to-day processes, as well as provide real-time, comprehensive data about item location, status and inventory levels. When it comes to picking goods, voice picking is one of the most efficient methods available today, and a wearable device can make the process hands-free."
When workers are scanning at a fast pace, real-time visibility can make a dramatic difference in order accuracy, says Kolko.
"Let's face it, containers look alike or cannot be distinguished because of additional wrappers and so forth," Kolko says. "So, human error is a hazard that may generate damage when items are confused because of a fast-picking pace. Yet, this issue can be resolved with an immediate feedback option that is pushed onto the device, so that workers know right away they are picking the correct articles."
Voxware uses natural language voice recognition and vision technologies to improve visibility in picking process, Phillips says.
"With either vision or scanning technologies, you can confirm the accuracy of the pick," he says. "So, you can make sure, if the order is for filet mignon, that the worker actually picks filet mignon by scanning a barcode."
As many indicators point out, to remain competitive in a world of e-commerce and consumer demand for accuracy, the future will require real-time visibility throughout the logistics chain. That kind of visibility needs advanced technology, including mobile devices, voice and visual picking and analytics.