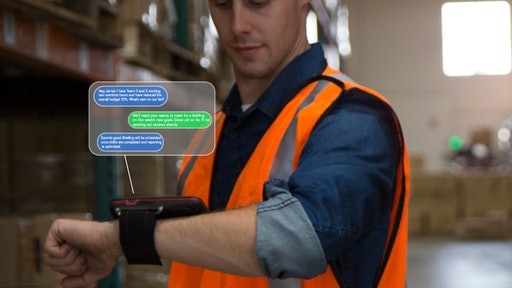 Rufus Labs
The Coronavirus disease (COVID-19) pandemic's impact has been deeply felt across every industry. There's been no sector left untouched by the widespread implications of a highly contagious and uncontained virus. Economic shutdowns and health regulations have made it difficult for many companies to retain employees. In fact, unemployment rose higher in three months of COVID-19 than it did in two years of the Great Recession.
However, a unique factor in the COVID-19 recession is the significance of teleworking in keeping people on the job. The option to telework varied considerably across workers in February 2020, depending on their education level, with those with a college degree six times (62%) as likely to have the option as those without a high school diploma (9%). Nonetheless, the May unemployment rate among college graduates was nearly four times that of February.
Yet, there's still a labor shortage in the supply chain, such as ports, warehouses and manufacturing. It's in part due to COVID-19, and partly due to an aging workforce struggling to be replaced by younger workers not as interested in pursuing these types of career paths. Additionally, workers in the supply chain were finally given the adjective they always deserved -- essential. Still, even if these areas of employment didn't face as much decline, they did take a hit.
Many service industries like restaurants are experiencing a similar issue. Like fast food service, 2-day delivery might sound convenient, but the increased demand on e-commerce during the pandemic is highlighting overworked warehouse and logistics employees and their need for a more stable schedule and safer environments.
Here's how warehouses can not only beef up their staff immediately, but also prevent future churn by increasing retention –– even through a pandemic.
Increased stability
Most full-time workers in warehousing have what might look like a stable schedule. They work 40 hours a week, or at least they're supposed to. While they don't face the problem that many retail or fast food workers face of not getting enough work to pay the bills, warehouse workers' scheduling issues arise because they don't know when they're going to go home. The reason their hours are up in the air is because of fluctuating demand. If everybody is on their computers ordering whatever they want, whenever they feel like it, it's hard to predict customer demand with accuracy. Workers have to respond to customer whims, staying as late as necessary to fill the orders in a timely manner. As a result, they experience unpredictability and a lack of control over their schedules, which comes in the form of long late hours caused by mandatory overtime. The pandemic's restriction of in-person shopping completely exacerbated this problem, and even with brick-and-mortar stores opening back up, this behavior might not recede that much.
Warehouses need to have empathy toward their team. Unstable, unpredictable schedules have real costs to people's personal lives. They weigh on people's relationships and make it hard to form new ones. Often people are trying to find a different employment situation largely because their schedules are so difficult.
One solution is hiring people who either express an interest in a certain schedule or create different employment categories with different schedules. Another path forward is job rotation, giving people the skills to perform more than one function. Within warehouses, there are multiple kinds of jobs. And often, depending on the size of the warehouse, workers do just one. On a high-volume day, one way to prevent people from staying overtime too long is to ask those in another part of the operation where they don't have as much work that day to come help the people who do. A third path is giving workers some control or input over when they work. This could be accomplished by some kind of tool — an app, for example — where workers are able to either bid on the overtime available or to pre-plan days when they won't work overtime. This could extend all the way to helping set schedules in advance or to shift swapping.
Better training
Warehouses aren't always the physically safest workplaces, so proper training is of the utmost importance. In order to attract new talent, it's critical to offer a robust training program to not only ensure safety on docks or equipment like forklifts, but also quick and easy onboarding for hardware and software. Anticipating the needs of workers in regards to training helps make sure they feel safe, supported and confident in their jobs every day. This doesn't just apply to new hires either. Ensuring that ongoing training is important for retention. It allows managers to spot weak points, address confusion and promotes better understanding and purpose on the job.
Safety measures
When it comes to implementing COVID-19 safety protocol, it is important to work with the appropriate local, state and national public health officials to make sure you have current details about the risks and best paths to health and safety. And, making sure your safety measures are properly communicated to current employees and during recruitment with potential hires.
OSHA, the CDC and World Health Organization (WHO) are three key bodies that offer regular information about the Coronavirus status, while offering prevention tips to keep staff safe.
Work with safety leaders to stay updated on the latest local, state and national protocols, then apply them to your warehouse environment. Here are a few ideas:
● Determine who is at general risk for infection, including customers, the general public, guests and workers.
● Consider high-risk individuals, such as those with immune-deficiencies, older workers, healthcare workers and anyone who has traveled internationally to locations with known widespread COVID-19 transmission.
● Factor in areas where social distancing is challenging, such as cafeterias, breakrooms and smoking areas.
Once your team has assessed the risk factors, they can work on a strategy to minimize those risks.
Instruct employees to wash hands frequently and thoroughly
Place signs in the restrooms, kitchen, and work areas that remind employees to wash their hands with an alcohol-based hand sanitizer, which should contain between 60-90% alcohol for at least 20 seconds. Create signs that remind employees of the best techniques to use when washing hands with soap and water or hand sanitizer.
Keep your workplace environment clean
Keeping workplace surfaces clean helps prevent the spread of viral pathogens. Ask your cleaning staff to do a thorough cleaning of workstations, doorknobs, countertops, restrooms and dining areas with a disinfecting solution each night. You may also ask your employees to clean specific at-risk areas throughout the day to ensure everyone's safety until everyone gets the all-clear regarding COVID-19.
COVID-19 workplace signage can help you communicate all vital and regularly updated information.
Incentivize vaccines
If possible, incentivize employees to get vaccinated by facilitating vaccinations on the jobsite. You could decide to implement vaccination requirements or offer a bonus or gift to encourage employees to get their shots.
Upgrade to wearable technology
If you don't already use wearable technology, this could be a great time to help adhere to social distancing protocol. With wearables, notifications can be programmed to alert workers when they are physically too close to another teammate.
Labor shortages in the logistics industry were highlighted because of the pandemic, but there are other factors involved. When it comes to correcting this deficit, it's important to think both short and long term to avoid being in this position again, if you can help it.