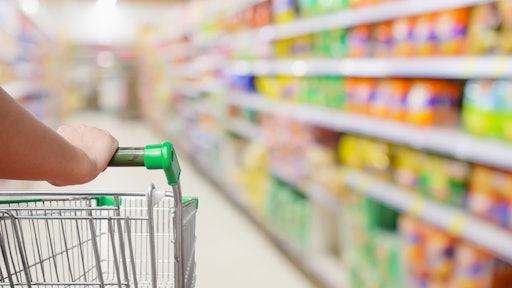 Piman Khrutmuang - stock.adobe.com
Several retailers have already announced they will keep stores closed this Black Friday, as shopping for everything from gifts to groceries moves further online this holiday season. The trend will likely continue into December holidays with families not venturing out as much to shop, opting instead to complete meal and gift-giving purchases through a combination of digital and in-store options.
As grocers recalibrate to best serve the communities that shop their stores, they can prioritize two important elements of their marketing plan—personalization and clear communication.
Personalized communication increases relevance
The onset of the pandemic brought grocers new pain points, requiring them to answer for panic buying and supply chain disruptions that led to out-of-stock events. Consumers put the pressure on their local retailers to provide increased options for digital grocery orders, curbside pickup and same-day delivery.
According to Mastercard's recent SpendingPulse report, "In the U.S., demand for groceries remains elevated, with sales up 9.2% year-over-year in May across online and in store. This is the strongest grocery sales volume for the month of May in SpendingPulse history. The focus on necessities is also highlighted by our UK estimates for April, when e-commerce spending on groceries increased 64% year-on-year vs. 16% year-on-year for luxury."
As grocers worked to inform shoppers on steps the stores were taking to properly serve them, the winning grocers took the time to personalize everything from marketing and communications to shopping and fulfillment touchpoints. This effort not only improved customer relationships, but added incremental value across the customer lifecycle. According to a recent U.S. Consumer Sentiment Report by McKinsey & Company, customers that have switched to a new retailer or brand during the Coronavirus disease (COVID-19) due to their advanced offerings reported that they are "50% more likely to say they will continue with their new choice. Leading retailers are reinvesting in their direct-to-consumer relationships and loyalty programs to make sure this is an opportunity, rather than a risk to their business."
This season, personalized digital messages – such as curated recipes for hosting a socially distant Thanksgiving dinner, or product recommendations related to recent purchases – will continue to win over customer loyalty because the consumer feels supported and known. But, personalization isn't just about more interesting content. Communicating local real-time product availability, shopping and collection options is practical and more helpful than generic messages that require customers to click further.
Gearing up for a curbside-driven holiday season
Many grocers have recently implemented click-and collect and curbside options for shoppers that don't want to enter the store. Each region has different details to contend with, and each store has different logistical issues, from the size of the staging area, to packing orders or staging hot food, to the customer pickup options outside the store walls.
As the holidays approach, the need for an easy process to offer the right combination of communication, shopping and fulfillment options has never been greater. It's important for grocers to remember that not every location can work for curbside pickup, and not every customer is going to embrace it; therefore, grocers must do the work to:
Make it easy for customers. In addition to a checkout process that gives shoppers the information needed to acquire their goods, be ready with logistical descriptions, expected wait times, and information for how to connect with associates in the store should any confusion arise.
Minimize pickup wait time. Set expectations before arriving and during the wait, and organize operations to be promptly responsive to curbside pickup events. Everything from timed emails to SMS push messages, even a hotline for questions, can be a key to success.
Deliver operations accuracy. Create a quick and accurate process to help associates ensure a flawless customer interaction even before the order is brought outside. The chance of human error, like grabbing the wrong order or a misplaced bag, can be minimized by giving store associates the proper tools to ensure that all parts of an order are accounted for, and that a guest arriving during their scheduled pickup window doesn't wait longer than necessary. And, in the event a mistake does occur, the operations plan includes clear actions to take to remedy the situation.
Prepare for different volume scenarios. As order volumes fluctuate, grocers may be challenged with serving more customers for curbside pickup than what their staff can serve, or designating enough parking spots at certain times of the day. Plan ahead for these volume spikes by offering shoppers incentives for picking up orders during what are consistently non-peak times, perhaps waiving associated fees or sweetening the deal with a buy-one-get-one offer or selection of one free product. As well, grocers can dedicate additional pickup locations during busier days and times, rolling out temporary signage to make it obvious where customers can arrive to receive their order.
Preparing for Q4
There is no question that grocer's first half of the year has brought unforeseen events and a heavy spike in demand that has inevitably sped up the implementation of various in-store and digital components. If grocers can nail personalized and clear communications during the holidays, as well as prepare for a curbside-driven holiday sales season, they will emerge from Q4 ready to offer their consumers and even more elevated customer experience that goes beyond operational needs.