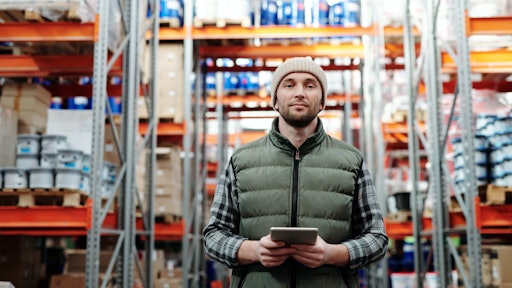 Tiger Lily from Pexels
As with all parts of the supply chain, the cold sector gets smarter as technology advances. Data, machine learning and artificial intelligence move the cold chain forward, but on the ground in the warehouse and logistics, smart assets physically move the product forward on a more advanced level.
Today, pallets, conveyors and robotics all have sensors and technology embedded into the assets themselves, which helps those in the cold chain gain a firm grasp on the product's status and more. But, the concept is more complicated than simply tracking a pallet. In the cold chain, it is more common to see a higher number of assets in the warehouse and the environmental factors that comes with keeping temperature-sensitive food safe complicate matters even more, among other elements.
"High-efficiency cold chain operations lend themselves to be asset heavy when compared with traditional distribution and fulfillment," says William Leet, senior product specialist for Honeywell Intelligrated. "Additional environmental design considerations, more equipment and system integration are required. To make matters more challenging, these complex systems need to be designed and crammed into a smaller footprint to limit energy wasted on climate-controlled dead space as well as bring down costs for installing long runs of conveyor.
"As a result, these systems have more components in the critical path that upon failure, can cause considerable downtime to repair in a difficult-to-access space. The greater system efficiency and throughput certainly worth the risk and necessary to compete and meet demand in cold chain markets. But, make no mistake, the risks of complex cold chain systems are higher. Take a motor failure on a third-floor sortation system; it takes two technicians, a spotter, fall protection, rigging and a scissor lift just to reach the motor. That scissor seems to always block a fork truck aisle and impede traffic necessary for other parts of the building. Depending on the downtime, you don't just miss customer orders and the associated margin; you lose sellable product that spoils, adding [to] the cost of goods sold."
In addition to the constraints that the temperature factor presses upon smart assets, the intrinsic nature of connecting these devices for a seamless operation can also be daunting.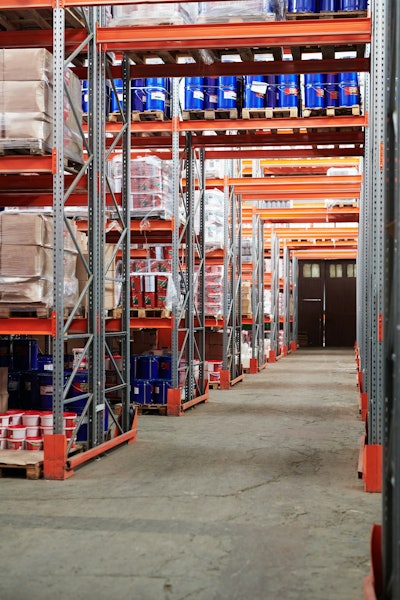 "Putting the Internet of Things to work and connected solutions to work in the supply chain requires the expertise to put the right data to work for practical, targeted insights – it's not about just plastering facilities with sensors from dock to door," says Dave Trice, vice president of business development for lifecycle performance services at MHS. "This requirement emphasizes the need for a strong maintenance partner, who has done their homework with asset modeling to establish thresholds for critical data points, which in turn drive actions based on data, such as service requirements. These targeted insights enable the most targeted, effective deployment of technicians to keep facilities moving as efficiently as possible."
Initial investment into Internet of Things (IoT) in the warehouse and logistics space intimidates some. However, it is not all cost and pain. There are real and clear benefits when it comes to investment in a smart warehouse, the biggest one being a smaller bottom line in the end. This is especially true now, during the Coronavirus disease (COVID-19) pandemic.
"Traditional risk mitigation approaches like building extensive inventory or contingency planning are still costly and less and less effective as systems become more heavily utilized, which has been a common COVID-19 trend for many companies experiencing a sustained 'peak' throughput to meet new demand for home delivery or prepared meal delivery services," Leet continues. "Turning to smart assets and IoT offers a new approach to risk mitigation. Using sensor information to track system health through vibration, temperature, sound and associated meta-data can enable condition-based monitoring or advanced pattern recognition (machine learning) to mitigate troubleshooting and often completely avoid catastrophic downtime events by intervening before serious system degradation.
"Sensors can be deployed in hard-to-reach locations to monitor these complex assets continuously and remotely, enabling some workers whose jobs might require a constant physical presence for in-person inspections to afford some time to safely work from home until an anomaly is detected requiring an onsite intervention," adds Leet.
Growth and analytics
With the embed of IoT into most or all of the warehouse operation, businesses can use data derived from day-to-day operations to determine pain points in the system and come up with a better solution.
"Smart assets also alleviate challenges with having a complex system," Leet adds. "Gathering data from separate islands of different parts of the building or different machinery can provide insights into operational enhancements to better balance overall building performance to free up additional capacity or target costly error rates eroding your performance."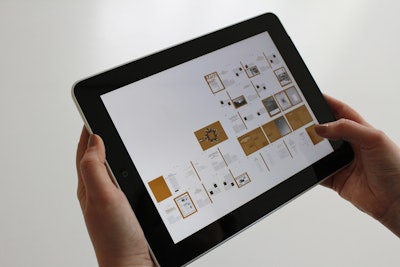 Another other area of concern when it comes to the advancement of technology in the cold chain is the lack of consistency between partners and levels throughout the chain. There are many different forms of technology that do not always interact with each other, making it difficult for third-party logistics providers and other partners in the transport chain to stay on top of the numerous different platforms that every different company uses. But, even that is changing, as IoT in the cold chain becomes more prevalent.
Digital Container Shipping Association (DCSA) published IoT connectivity interface standards for shipping containers that can be implemented by vessel operators and owners as well as ports, terminals, container yards, inland logistics providers and other third parties to ensure interoperability between smart container solutions at the radio interface level. [Check out Food Logistics' August 2020 issue to learn more]. A set of standards can help unify the industry and allow for a more seamless use of technology and asset tracking. The DCSA has numerous other initiatives to help the acceleration of digital throughout the supply chain and has many contemporaries doing the same.
Today, the cold chain is smarter than ever, and that intelligence only increases as more and more standards are set and more partners adopt smart assets. The challenges that come with IoT-enabled equipment in cold warehouse have only lessened and will continue to lessen as more minds discover ways to alleviate them.