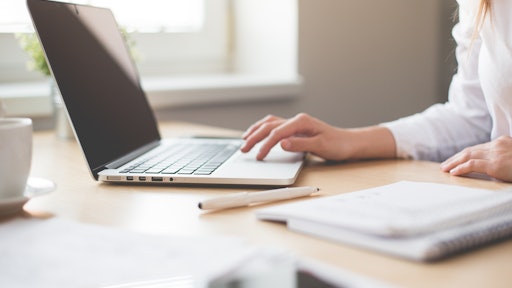 Picjumbocom, Pexels
Bristlecone Names Nirav Patel as President, Chief Executive Office
Bristlecone announced that its board of directors has named Nirav Patel, a long-time Cognizant Executive, as its president and CEO and a member of the board of directors.
Patel, a technology veteran, has more than two decades of experience in building, operating and scaling multibillion-dollar businesses. Most recently, Patel was senior vice president and global markets leader of Cognizant's Communications, Media and Technology business and a member of its executive leadership team.
Paolo Leutenegger Appointed New General Manager at Duplomatic MS
Duplomatic MS has appointed Paolo Leutenegger as general manager. The appointment is part of a strategy to face the industrial and technological challenges ahead of the international scene, focusing on the strengthening of the management within the Duplomatic Group.
Leutenegger's international experience and his focus on innovation and technology make him the right person for the position of general manager facing the upcoming challenges of Duplomatic MS.
Alert Innovation Names Industry Leader Fritz Morgan COO
Alert Innovation, Inc is further strengthening its executive team with the addition of Fritz Morgan as chief operating officer. Morgan, who reports to Alert Innovation CEO and founder John Lert, is responsible for engineering, deployment, new product development, operations, service, support and training. He most recently served as executive vice president and chief technology officer at DEKA Research & Development. He previously held senior leadership roles at Digital Lumens, Joule Unlimited, Inc. and Philips Lighting and Color Kinetics.
Saddle Creek Adds Senior Business Development Directors
Saddle Creek Logistics Services added two senior directors of business development: Lisa Venable and Carolyn Martin. In their new roles, Venable and Martin will oversee the development of new customer relationships and maintain organic growth within existing accounts nationwide. Venable will be based in Winston Salem, N.C. Martin will be based in Las Vegas, Nev. Venable joins Saddle Creek with more than 25 years of experience in logistics. Most recently, she served as director of advanced solutions at XPO Logistics, Inc. With more than 12 years of experience in the omnichannel fulfillment market, Martin brings a wealth of experience to her new role.
Rosie Announces Strategic Hires To Accelerate Expansion
Rosie, an online grocery shopping platform for retailers and wholesalers, has appointed three new hires to lead Rosie's data integrations, onboarding and retailer support teams. In response to the increased demand for ecommerce platforms for independent retailers nationwide, Rosie welcomes Bret Conard, SVP of data & integrations, Jonathan Kotenko, head of retailer support, and Heather Sandford, head of onboarding, bringing decades of experience in the independent retailer and wholesaler distribution space.
As SVP of data & integrations, Conard will scale Rosie's proprietary data software along with overseeing the company's deep roster of third party integrations. With 14 plus years of industry experience, Kotenko joins from United Natural Foods, Inc. Sandford will lead a team of technical integration specialists and onboarding agents who oversee the launch process for all new retailers signed on to Rosie's platform.
Companies in this article