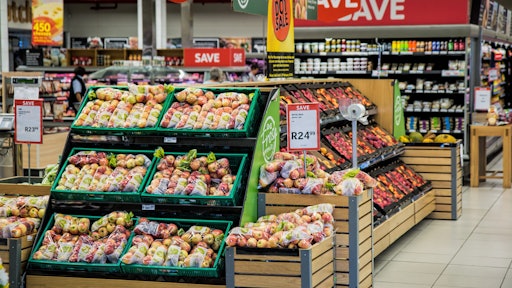 Food Organizations Have Personnel News
PRO*ACT Welcomes Chip Walker as Chief Executive Officer
PRO*ACT's board of directors is enthusiastic to announce H.O. "Chip" Walker III as their new president and CEO effective Sept. 1, 2020. Bringing 25 years of experience in foodservice distribution on all sides of the supply chain, Walker most recently served as CEO of Frosty Acres for six years, where the foodservice cooperative for broad-line distributors saw accelerated growth during his tenure; including expanding membership and solidifying supplier relationships resulting in double-digit sales growth.
As Walker leaves, Frosty Acres Brands, the national foodservice marketing and purchasing cooperative for independent distributors, announced that Bill Lewis has been named Frosty Acres Brands Interim President & CEO.
Industry Vet Flannery Joins Recall Infolink to Advance Brand, Consumer Protection
Recall InfoLink, provider of a state-of-the-art product recall management solution, is expanding its service offering to provide critical services for brand and consumer protection to consumer packaged goods (CPG) companies with the addition of long-time industry executive Jim Flannery to the leadership team. Flannery, who was most recently with the Consumer Brands Association (formerly Grocery Manufacturers Association), works directly with Recall InfoLink CEO Roger Hancock.
OmniTRAX Forms Audit Committee to Pace Future Corporate Performance
OmniTRAX announced Mike Brothers will chair its newly established Audit Committee as part of the company's strategic growth plan. Audit activities were previously the responsibility of the entire board. The Audit Committee will be comprised of OmniTRAX board members, Broe family members and management representatives, and commences its work immediately. Brothers, a founding OmniTRAX board member, participated in the recruitment of the current management team and its most recent board additions, and is uniquely qualified to lead the new committee's work directly supporting company leadership.
Paul Svindland Joins Roadrunner's Board of Directors
Contemporaneous with the Ascent spin-off, Paul Svindland, CEO of STG Logistics, has joined Roadrunner's Board of Directors. Paul most recently served as CEO of Celadon Group, one of North America's largest asset-based truckload carriers. Prior to Celadon, Paul was Chairman and CEO of Farren International, a leading, private equity backed flatbed trucking company.
Donald C. Brown and Scott L. Dobak remain as independent directors on Roadrunner's Board and Christopher L. Doerr has moved over to the Ascent Global Logistics Board.
Roadrunner also recently announced the recent closings of three transactions completing Roadrunner's divestiture of all truckload segment businesses. These divestitures complete a reorganization that involved the sale of Roadrunner Intermodal Services, Flatbed, Prime Distribution and Stagecoach. With the previously announced completion of the spin-off of Ascent Global Logistics, Roadrunner now consists solely of its less-than-truckload operations.
In Memoriam: Amy Lowe
Food safety and manufacturing sanitization consultancy PSSI great sadness shared news of the passing of beloved colleague Amy Lowe, executive vice president for PSSI. She and her husband, Scott, were involved in a tragic plane crash near Osage Beach, Missouri. PSSI says she "left a positive impact on everyone she encountered internally and externally. She had the confidence to ask the right questions and her strategic thinking led to many successful initiatives for our company. She believed in her PSSI teams wholeheartedly and always looked for ways to help them grow and advance within the company."
The company also says that Lowe's vision for PSSI was inspiring and she leaves behind a strong legacy.
Companies in this article