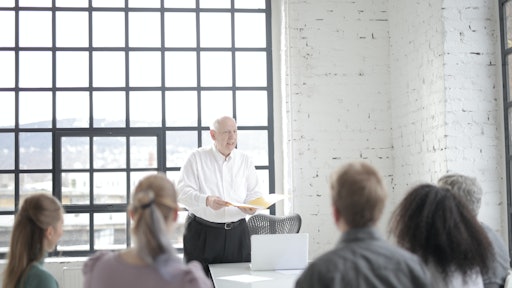 Andrea Piacquadio from Pexels
GS1 Celebrates New Board Members
GS1 US has appointed PepsiCo Inc. SVP of supply chain and go-to market John S., , Topco Associates LLC president and CEO Randall J. Skoda and Walmart SVP of enterprise inventory optimization Steve Breen to its board. Current member John Inwright, president and CEO of Wendy's Quality Supply Chain Co-op, Inc. and Dr. Susan D. Moffatt-Bruce, Royal College of Physicians and Surgeons in Canada CEO have been appointed chair and vice chair, respectively.
GS1 hopes these new appointments will help guide strategy in the United States.
Agilysys CFO Sees Changing of the Guards
Dave Wood, vice president of corporate strategy and investor relations at Agilysys will become its chief financial officer on June 1, 2020. The appointment follows the resignation of Tony Pritchett, Current chief financial officer, who is leaving to pursue other opportunities.
Wood has been the Company's vice president of corporate strategy and investor relations since June 2019, after having served as Agilysys vice president of finance. Following his resignation, Tony Pritchett will remain with the Company until June 30 to assist with the transition.
DAT Brings on 3 New Execs
DAT Solutions has strategically brought on three new hires in key areas, including Nadya Duke Boone as vice president of product, Greg Hastings as VP of strategy execution and Dean Croke as principal industry analyst. Duke Boone is responsible for product management, data science, delivery, and support across the entire range of DAT products and services, including the company's load board network and freight data and analytics business. Prior to DAT, she was a product leader at New Relic, a developer of cloud-based software that helps website and application owners track the performance of their services.
Hastings is now in charge of the development and execution of strategic and business planning processes and also leads the company's partnering initiatives and mergers and acquisitions. He comes from McKinsey & Co., where he helped clients assess merger and acquisition opportunities, design and launch digital business models, improve operational efficiencies, and navigate disruptive trends and their implications on the supply chain.
Prior to joining DAT, Croke was one of the founders at FleetRisk Advisors (purchased by Qualcomm and now called now Omnitracs Analytics), which pioneered the development of reporting and data analytics tools for fleet managers. Dean has held senior leadership roles at FreightWaves, Lancer Insurance, and Spireon, where he helped create telematics products for customers in trucking, automotive, and insurance markets.