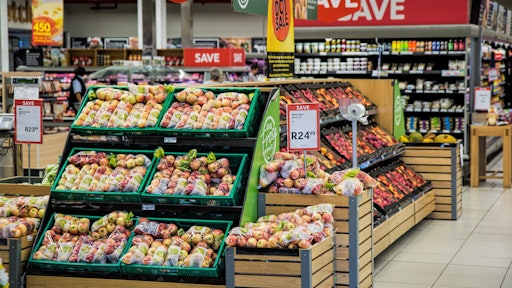 Pexels
Albertsons Companies' Bob Gordon is retiring from his position as executive vice president and general counsel after 20 years with the company and its Safeway brand. Juliette Pryor succeeds him and will also be a part of the senior leadership team. She will start on June 15 and has almost 15 years of experience in food behind her.
Most recently, Pryor worked as general counsel and corporate secretary for Cox Enterprises, and before that worked with U.S. Foods for 11 years.
Recently, Albertsons implemented ID Label's Tote Renew to track and manage reusable warehouse containers.
UNFI's Chief Supply Chain Officer Sees Succession
United Natural Foods, Inc. (UNFI) has ushered in a new chief supply chain officer, Jim Gehr who started on May 4 and is now responsible for leading 12,000 associates to care for UNFI's 30,000 customers. He will report to UNFI chief operating officer Eric Dorne and be responsible for UNFI's warehouse logistics and advancing automation investments, distribution expansion and network optimization, says the organization.
Gehr has significant experience in the supply chain, including almost 30 years with DHL. Former chief supply chain officer Paul Green will be moving into president of UNFI Fresh, overseeing the company's meat and produce business.
Danone Prepares for Growth After Acquisition
Danone is bringing in Shane Grant as its executive vice president and CEO of North America after it recently acquired WhiteWave, making significant growth for the company. Grant comes from 20 years with The Coca-Cola Company in various leadership roles.
In addition to Grant, Danone has expanded the role of Francisco Camacho who currently leads essential dairy and plant-based activities in Europe and Latin America to also lead its plant-based acceleration unit.
Danone has recently partnered with rePlant Capital to invest up to $20 million dollars to support Danone North America's farmer partners with expenses related to converting to regenerative or organic farming practices.
HF Foods Follows Merger with New CFO
HF Foods Group Inc. has started a new chief financial officer as it moves its headquarters to existing offices of B&R Global Holdings following the merger of the two companies. Victor Lee is moving up from his position as chief corporate finance and strategy officer, which he began in December. Prior to HF, he has gained 27 years of experience throughout senior management roles.
Lee is replacing former CFO and current co-CEO Peter Zhang, who will now focus on his co-CEO and director duties. Zhang took over the CFO position after merger.
Braga Fresh Looks to Food Marketing Expert
Braga Fresh has tapped a veteran in produce marketing for its new vice president of marketing and product development, Kori Tuggle. She comes from companies such as Safeway, Ocean Mist Farms and most recently, Church Brothers/True Leaf Farms and has more than 20 years of experience all together.
Tuggle will work with internal teams to scale consumer engagement and expand product listings in addition to duties such as brand management and corporate communications.