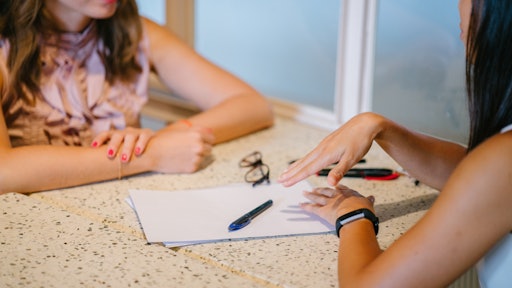 Pexels
Toshiba Strengthens Upper Management
Toshiba is making a variety of changes to upper management, promoting a new CEO and president of business solutions from within. Larry White steps into the CEO position, moving up from chief revenue officer and has 24 years of experience in the industry. Steven Sauer has been promoted from Toshiba Business Solutions (TBS) northcentral regional president to lead the company entire sales operations.
Sauer has been with Toshiba since it bought his company, Business Methods, Inc., in 2004, where he then became president of TBS New York.
White takes on more responsibility as CEO, overseeing sales, customer service, supply chain, innovation, professional services and marketing operations in North and South America. He has been with Toshiba since 1996.
In January, Toshiba opened a new distribution operations in Horn Lake, a $14 million project that created 40 jobs.
Pyramid Doubles Down on Customer Relations
Pyramid is following up a $25 million joint venture project-led funding round with a strategic new hire in Bill Balnave as director of solutions engineering and customer success. He comes from Apptio with more than 29 years in the software space.
Reporting to vice president of North America Sales Spencer Johnson, Balnave will focus on Pyramid's programs and personnel that manage customer relations and their use of the company's business intelligence platform. Pyramid believes that with the new hire, it is doubling down on customer relations.
Eriez Succeeds CEO as Shuttelworth Retires
Lukas Guenthardt is taking over Eriez as president and CEO, succeeding Timothy Shuttleworth as he retires after 16 years. Guenthardt has been with the company since 2011, where he joined the board of directors. From there he moved up as executive vice president of global strategy and development and now moves to CEO.
Prior to Eriez, Guenthardt worked with K-Tron International for 20 years, beginning in the research department before eventually moving through the ranks to president of size reduction group.
Tim Linton Joins Resilinc Board
Resilinc is tapping a veteran of the supply chain, Tim Linton, for its advisory board, hoping to leverage his experience in the industry to better serve customers. Resilinc is hoping to step in where chief officers are lacking in supply management.
Linton has more than three decades of experience in industrial and supply chain management and has even co-authored books and Harvard Business Review articles on the subject.
New Chief Technology Officer to Lead Velocity Global Teams
A new chief technology officer joins Velocity Global from Active Oversight to lead the tech team to support employees, clients and global teams. Dave Martelon takes the position, where he will report to CEO Ben Wright. He has more than 20 years of experience leading technology teams across the industry.
Dematic SVP Works with Successor until Retirement
Dematic is celebrating Dee Cusack coming to the company as senior vice president of global product and solutions. She will work with the current senior vice president, Pete Devenyi, until he officially retires this upcoming June.
Cusack was most recently group SVP and global product group manager at ABB, where she oversaw the P&L, strategy and operational performance. She also has four United States and international patents.
Dematic released its Dematic Protein Order Fulfillment solution to reduce costs and improve efficiencies specific to the protein industry supply chain.
Karen O'Byrne Steps into Motus CFO Role
Motus is looking towards its next phase of growth with new chief financial officer Karen O'Byrne. She is succeeding Tim Brown as he moves to chief corporate development officer, where he will focus on strategic acquisitions.
O'Byrne has almost three decades of financial leadership experience in technology across sectors.