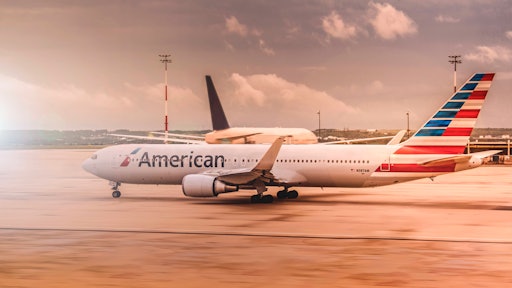 Quintin Gellar from Pexels
New Advisory Board member for the HOYER Group
Hans-Christian Sievers, formerly chairman of the executive board of HELM AG, strengthens the advisory board of the international logistics specialist HOYER as a new member. Rolf Stomberg, deputy chairman of the advisory board, left the Advisory Board of the HOYER Group at the end of 2019 after more than 20 years of highly successful collaboration.
Sievers enhances the know-how of the HOYER Group's Advisory Board with his expertise from the chemicals sector. He started his career at HELM AG and rose from product manager to managing director responsible for Mexico, before being appointed as a member of the executive board of HELM AG, Hamburg, in 2001.
Delta Cargo Appoints New Regional Management Team
Delta Cargo has appointed Gonzalo Hernandez as general manager of cargo sales-Asia Pacific. He started his new role July 1, 2020 in which he will manage the cargo sales functions for Japan, Korea and throughout Southeast Asia, including the cargo business for Delta's joint venture partnership with Korean Air. Jonathan Corbi, who is based in Atlanta, will become interim general manager for the Europe, Middle East, Africa and India (EMEAI) region, also starting today, following Hernandez's move to Seoul, South Korea.
Corbi, a nine-year Delta veteran, joined Delta Cargo's Division Revenue Management team in 2013 responsible for interline products. Over the past seven years, he has held positions of increasing responsibility in the U.S. and Asia-Pacific. During the COVID-19 pandemic, Corbi has been leading the Delta Cargo Charter team from Atlanta, a dedicated team focused on the safe and reliable transportation of essential goods around the world on aircraft that otherwise would have been parked. To date, Delta has operated more than 900 cargo-only flights.
Jessica Tyler to Lead American Airlines as President of Cargo, VP of Airport Excellence
American Airlines announced that Jessica Tyler has been named President of Cargo and Vice President of Airport Excellence, leading the teams responsible for the success of the cargo business and delivering operational and customer service excellence for both airports and cargo. This new appointment and role are part of American's recent right-sizing of its management and support staff as the company rebounds from the impact of the coronavirus (COVID-19) pandemic.
As the company navigates the next several years, this new organization will retain separate airport and cargo functions but also benefit from the blending of the talent and expertise of the two teams in multiple areas, including strategy, policy and procedures, training, automation, and innovation.
Tyler will report directly to Jim Butler, senior vice president of airport operations and cargo. Tyler is preceded by Rick Elieson, who moved within the company to serve as vice president of loyalty, overseeing the AAdvantage loyalty program.
Companies in this article