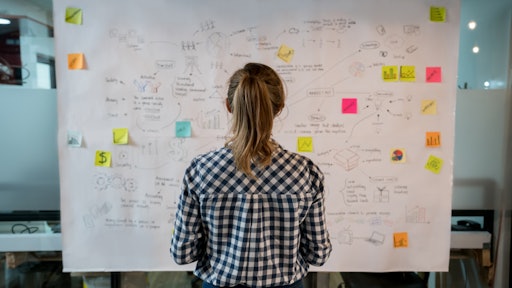 Getty Images
For food and beverage manufacturers and distributors, tracking sales data and building out marketing profiles for partners throughout your distribution chain can be fraught with challenges. Logistically, how do you collect, verify and consolidate your sales channel data? Motivationally, how do you inspire your supply chain partners to consistently provide the information you need? Technologically, how do you streamline this process for your partners and for your sales and marketing teams?
While many food and beverage manufacturers and distributors are familiar with the role of incentives in increasing channel sales, fewer think of incentive programs as technology platforms for sales tracking and data collection. However, modern incentive programs provide platforms to collect, verify and track sales data; integrate this data with your existing CRM or ERP; and reward supply chain partners for doing their part in helping you maintain accurate data across your distribution channel.
Using Incentives to Build Accurate Partner Profiles
Before you can begin tracking sales data with any degree of accuracy, it's important to make sure that you have accurate profiles and contact information for your supply chain partners. Across hundreds of B2B clients, we have found that more than 56% of all supply chain partner profiles contain inaccurate, outdated and – ultimately – unusable data. In the food and beverage industries, inaccurate data can prove costly to manufacturers and distributors, both in terms of wasted marketing spend and in unrealized market share.
The value proposition of an incentive program can be useful in collecting and maintaining an accurate database for your supply chain partners – whether they are existing profiles or profiles that aren't yet in your database. You can structure enrollment forms with fields to capture any necessary contact, demographic and firmographic data before inviting participants to enroll in your program. The opportunity to earn millions of exciting rewards improves the chances that your supply chain partners will be willing and motivated to supply this data.
Providing Tools to Facilitate Sales Data Exchanges
Beyond contact information, another challenge manufacturers and distributors find related to maintaining accurate sales data is the fact that even the most well-intentioned supply chain partners can drop the ball when it comes to sharing invoices or other documentations of their sales and/or purchases. After all, when left to their own devices, supplying this documentation probably isn't a high priority for your dealers and wholesaler sales reps. However, maximizing motivation and minimizing manual processes can measurably improve your chances of accessing this data.
Rewards help manage the motivational aspect. When your supply chain partners are offered rewards in exchange for providing this documentation, they will be more eager to do so. But even that won't be enough if you do not make sharing this information seamless and intuitive for your supply chain partners at the point of sale. Mobile-friendly document attachment tools allow supply chain partners to simply snap a picture of an invoice on their phone and upload it alongside their sales claims, streamlining their ability to share this data, as well as your ability to verify it.
The Importance of Integration, Segmentation and Reporting
Collecting all the datapoints in the world won't do much good unless your organization is equipped to consistently act on this data. Modern incentive platforms can integrate this data with your CRM, ERP or other business intelligence platforms. Making it easy for your sales and marketing teams to access partner data without having to juggle multiple spreadsheets gives you more opportunities for upselling, cross-selling, personalization, enablement and reengagement.
Segmenting your partner profiles by organization, vertical or region is important for keeping your data organized, personalizing your outreach to supply chain partners and measuring your ROI. Speaking of ROI, the ability to create custom reports and program dashboards allows you to track the effectiveness of your sales and marketing strategies, both granularly and at a high level.
Improving Supply Chain Partnerships
For manufacturers and distributors in food and beverage, supply chain partnerships are key conduits for reaching end consumers. Investing in those partnerships will hugely impact your ability to go-to-market, scale horizontally and vertically, as well as your overall profitability. In addition to the benefits your company receives from improved distribution chain sales data, this data helps you improve partner enablement and personalize brand interactions to match the buyer's journey.
And that's not even getting into the rewards your incentive program offers your partners the opportunity to earn. Non-cash rewards are memorable, emotionally impactful and result in lasting changes in behavior. When taken as a whole, a technology-driven incentive program can be an integral, sustainable part of your sales and marketing strategy, giving you an important competitive advantage in your distribution chain.