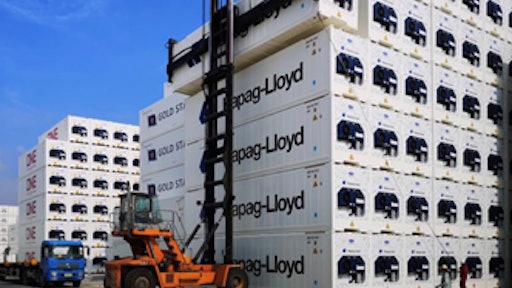 CIMC
CIMC Intelligent Technology CO., LTD. (CIMC IT) has signed a multi-year agreement for a partnership with Globe Tracker ApS to offer state-of-the-art reefer tracking and monitoring IoT technology solution to global customers of CIMC.
Under the partnership, CIMC and Globe Tracker will provide comprehensive services for global CIMC customers, including:
Cutting edge IoT devices and sensors
Software-as-a-Service (SaaS) Platform management that hosts multiple asset types
Data docking (Real-time GPS, remote control and all necessary reefer data)
Customization, data analytics, API integrations and other IT services
Market leading knowledge and experience in executing large scale global IoT deployments
Local service and support to meet the demanding pace of the global logistics market
"As our industry undergoes the digital transformation from traditional reefer management to digital IoT management, our partnership with Globe Tracker will provide and promote the industry's best reefer container tracking and monitoring solutions to global customers including ocean liners, 3PLs, beneficial cargo owners (BCOs), andrail operators," notes Hillman Duan, vice president of international marketing department at CIMC IT.
"CIMC IT and Globe Tracker have a long and successful history of working together to develop innovative solutions. We see this partnership as the next logical step in our relationship to offer best-in-breed IoT products and services to the marketplace," said Don Miller, Vice President of Global Sales and Marketing at Globe Tracker.