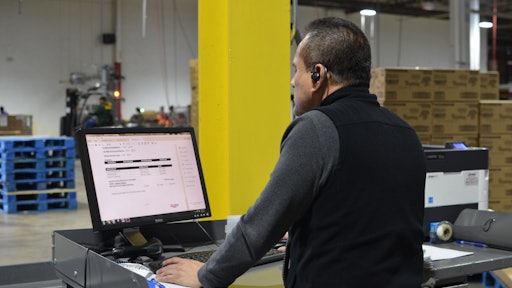 U.S. retailers, wholesalers and distributors use technology to maintain documents from every supplier to verify their supply chain's compliance with the Food and Drug Administration's (FDA) Food Safety Modernization Act (FSMA). These documents can be facility registrations, foreign supplier verifications, food safety plans, food defense plans, or sanitary transportation records, depending on the supplier—but it all adds up to many documents that must be actively maintained.
"Unfortunately, most companies don't even have an accurate list of suppliers with whom they do business, and many times a supplier's information reflects that of the broker," says Leigh Feitelson, business development executive, Park City Group and ReposiTrak, supply chain solution providers. "This is a risk because under FSMA, the FDA now has expanded records access. As of now, all FDA record inquiries must be answered within 24 hours and can go back two years. Failure to respond to a records inquiry is considered a 'prohibited act' and could land a CEO in jail."
Of course, compliance is not the only thing that's on food suppliers' minds when they look to technology for relief.
"In addition to food safety compliance, trading partners in the food supply chain need to take a look at the latest tools that help optimize inventory positions through the use of artificial intelligence (AI) and related technologies," says Feitelson. "These solutions are more precisely predicting consumer demand, so companies can ensure the right product is on the shelf when wanted."
A key methodology is track and trace, which has the ability to track food through the entire food supply chain from farm to table. This comprehensive food tracking not only ensures on-time deliveries of fresh foods to consumers, but can be used to quickly track a product back to its source if there is a product recall or adverse event.
Technology Takes Food Supply Chain Management to a New Level
"When we first started with voice-based technology in the 1990s, we were using voice primarily for picking in the warehouse," says Keith Phillips, CEO of Voxware, which provides cloud-based, voice and analytics to improve efficiency and productivity in the warehouse. "But the ability to combine voice with many different types of technologies has certainly expanded since then. Today, we have implementations of voice-based technology with scanning and with augmented reality (AR) technology that captures images that can then be combined with voice to make communications clearer. Our objective is to make sure that the very best technologies are used for any given task."
This means that technology can address operational efficiencies and quality improvement in daily supply chain activities—and at the same time, it can capture data for real-time and later-time analytics that are crucial to decision making.
Here are several technologies that are beginning to transform the food supply chain:
Process Automation in the Warehouse
Scanners, bar code readers and even robotics are part of the new automated warehouse. They interface with most vendor-supplied warehouse software. "This technology tracks every single item and operation in the warehouse," says Phillips. "It is no longer a technology that is just for picking; it is for every operation in the warehouse."
Augmented reality combines voice and scanning with vision and image capture to remove warehouse guesswork. "It is always possible to use voice-based technology and to do a scan of an item, but you can still end up picking the wrong item," says Phillips. "With AR, you have the ability to validate an item pick by comparing an image of the item stored in a database. This assures you that you're always picking the right item, and that you're always handling, and ultimately, packaging it correctly in the way that it's shown."
Help in the Cloud for Compliance
The job of maintaining compliance with FSMA is full time. While larger companies have dedicated compliance staffs, this might still not prove to be enough, especially when there is uncertainty as to what a particular regulation means, or how to comply with it.
This is where subscribing to a cloud-based software-as-a-service (SaaS) solution can pay off. Feitelson says that the combination of cloud-based compliance technology and expertise offered by companies like her own "can reduce non-compliance by 70 percent among new suppliers within the first six months."
With the automation of warehouse operations and the use of mobile, real-time technology to track the flow of goods, modern warehouse information systems can check where an item was ordered from, who supplied it—and then track the item all the way to the customer. Tracking once the item leaves the warehouse depends upon the logistics sensors attached to pallets, boxes and/or trailer compartments in trucks. These sensors can track temperature, humidity and tampering of the containers for perishables and other goods. The devices issue auto alerts to supply chain managers as soon as one of these conditions is violated, so that food safety situations are immediately actionable.
A second application of food supply chain analytics is in non-real time. Here, data from supply chain operations is accumulated in a central database that various supply chain stakeholders all access. This ensures that everyone is using the same data, and that reporting is consistent. In this environment, user dashboards, reports and custom queries can be developed. They can tell you if you're spending too many of your transportation dollars for food transport on a given route, or whether that last lettuce shipment is in danger of spoiling as it makes its way to Atlanta. They also can provide you with predictive insights, such as what the impact of a drought in a particular area of the country or the world is likely to have on your food supply chain—and how you can plan for it.
"Real-time and predictive analytics are crucial components to successful supply chain management, but for the food supply chain, it is mission critical," adds Phillips.
"New technologies are dynamically transforming agriculture, although there are still many businesses that are doing business the same way that they did 50 years ago," says Roger Royse, attorney and founder of Royse Law Firm, which has an ag tech practice. "We are starting to see clients with technologies that can monitor the gases that fruits and vegetables give off as they ripen. As these items move from field to table, the gases tell supply chain professionals which fruits and vegetables need to get to the shelf first, so spoilage can be avoided. There are also spectral imaging technologies that can monitor not only ripeness, but health of the plant. Some of these technologies can even detect pathology issues early in the process, so the items never enter into the commercial food chain."
Royse adds that in many cases, millennials are driving technology adoption on the farm because they want transparency. "They want to know where their food came from and what chemicals were used," he says.
Producers also are beginning to use technologies that support precision agriculture to better control crop yields and fetter applications.
Precision agriculture (PA) is a farming management concept based on observing, measuring and responding to inter- and intra-field variability in soils, pests and crop yields.
"Farmers are continually tasked with trying to determine the correct fertilizer and proportions of ingredients in the fertilizer, to apply to their fields," says Carl Crozier, professor of Crop and Soil Science and extension specialist at North Carolina State University (NCSU). "The problem is the soils in every field are inherently variable, so there isn't really a uniform fertilizer prescription that works for every spot in the field. This is important to producers because fertilizer is expensive."
By using geospatial technology, farmers can divide their fields into "grids," and program their spreaders to change the fertilizer mix as they cross different areas of their fields.
"It took us a long time to get to this point," says NCSU associate professor of Crop and Soil Sciences, Jeff White, "But we eventually got the technology aligned with what we needed to do, and today, we have major agricultural equipment manufacturers that offer this software option on their equipment."
Technologies also are emerging for controlled environment agriculture. "With a controlled environment enclosure like a greenhouse, you can literally grow any crop locally, and avoid having to ship it in from distant locales," says Royse. "You might even be able to grow your own local pineapples in Montana."
State of the Industry
Of course, technology only delivers benefits when it is adopted.
"Many companies are behind when it comes to adopting new technology to improve the performance of the food supply chain. In most cases, it is because they don't have a good understanding of where they need to get, or how technology can help them get there," says Phillips.
Smaller companies often lack in-house strategic and operational know-how to effect technology-driven change, and they also lack cash. Larger enterprises have the resources and the cash, but often are so compartmentalized that they fail to achieve an end-to-end vision of their supply chains, and how these supply chains can be improved.
"A good example of this is the compliance and FSMA function that most large companies have dedicated resources for," adds Phillips. "These people can do a great job in compliance, but they don't connect on a daily basis with those who are actually operating areas of the supply chain that are downstream from them."
Feitelson adds: "Technology itself can be a barrier, mostly because some of the solutions are too hard to use and others simply don't provide the decision support business users need, but both of these issues point the finger back to the real culprit—the organization."
Nevertheless, there are industry successes.
Associated Wholesale Grocers (AWG), one of the country's leading supermarket cooperatives, needed to comply with FSMA, plus wanted an automated supplier approval program for food and non-food suppliers and the ability to collect more corporate and food safety documentation.
"When they adopted document management technology, they were able to manage all of their regulatory, financial and brand risks associated with safety issues in their global food supply chain," explains Feitelson. "As a result, AWG now has an accurate list of suppliers, can more easily qualify new suppliers, and has increased the breadth of documents required to reduce risk on behalf of its retailer members. Supplier compliance is now at more than 60 percent, and improving every month."
Moving Forward
Every food supply chain participant has its unique challenges and advantages, so the key is finding the right technology "mix" to make your supply chain better. In some cases, it is advisable to hire a consultant who can lead your group through this process.
Beyond these, here are five best practices that can help you develop your supply chain technology approach:
Get your compliance under control—Companies need to take an active approach to managing their compliance, says Feitelson. "Other systems depend on the voluntary self-management of suppliers, but that's really a passive approach with little results. Without constant contact and follow up, suppliers will fall out of compliance and increase brand risk," he adds.
Reconsider how you view ROI—Phillips notes that when he talks to companies, it is usually the mid-level supervisors and managers who are carrying the ball and exploring technology options for the food supply chain. "They look primarily for ways to justify the technology by way of a return on investment (ROI) within 12-24 months," he says, adding: But there are many other elements that aren't on the discussion table at all—like conversations about food safety or risk management. The reality is, many smaller food producers don't bar code their goods at all because they can't afford the technology. A second area of risk is once goods are palletized and they leave the warehouse on trucks. You might have these items stored and handled the proper way while they are under your care in your warehouse—but your supply chain business partners might not have the tracking in place to verify if items are properly handled or refrigerated once they leave your facility. Together, these factors make it almost impossible to track these goods end to end through the supply chain, and it increases risk for companies, especially when a single salmonella or listeria outbreak can decimate a company's brand and even send executives to prison if there is malicious intent."
Focus on data capture—Your use of food supply chain technology should begin with a focus on capturing data. "First, if a product isn't bar coded, it won't be able to be tracked," says Phillips. "Second, the bar coding that you and your suppliers use has to be able to be read by today's technology, whether it comes in the form of voice, scan or digital image. Third, you need this data capture to give you real time traceability of food from farm to table. Finally, once data has been gathered, you want to be able to learn from it to continuously improve your supply chain. You can do this by organizing the data in a central data repository and then performing analytical queries of the data to assess your supply chain's performance, risk areas and opportunities."
Look at what's automated and what's not—The future of the food supply chain rests with automation. If you want to know how you can best optimize your supply chain, perform a gap analysis to see the areas of the supply chain where you don't have any automation in place. These are good areas to target for your technology investments, because anywhere you have a gap in automation, you're also likely to have a gap in tracking and traceability. You don't want track and trace gaps, because those are where your risk, supply chain performance, compliance and safety exposures are likely to be.
Join a food supply chain or agriculture community—Royse suggests attending a trade show or searching the web for active supply chain professionals. "A trade show or an active community of professionals will have websites, shows, conferences and education that they share that will help you stay on top of new technological developments. You can also pick up information on best practices," he adds.