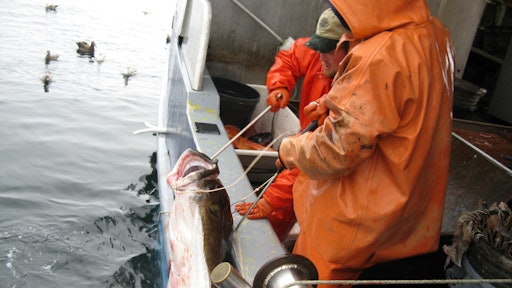 When it comes to finding new and better ways to serve the consumer, the foodservice industry never sleeps. Nowadays, diners can find out where their meat was processed and what farm the animal was raised on before placing an order on their smart phone.
And as technology innovations emerge, the foodservice supply chain has to respond. Social and cultural forces create new preferences, and technology gives customers new ways to order their meals.
How well is the existing supply chain responding to these changes?
Over the years, certain supply chain business models have evolved. In the 1970s, "one-stop-shop" broadline foodservice distributors emerged as the dominant supplier to restaurants.
As chain restaurants grew, operator chains also became a formidable force on the foodservice landscape. The chains achieved economies of scale and established their own warehouse distribution networks.
But today, e-commerce, mobile commerce, and a host of new consumer preferences are placing more demands on the f&b supply chain, and at a faster pace than ever.
Research Explores New Needs
This past summer, in an attempt to clarify the changes currently taking place and how the foodservice industry has to adapt, a pair of research organizations released a white paper, "Food Industry Logistics: Trends That Matter." This report by Chicago-based Technomic Inc. and New York City-based Deloitte & Touche claims changing consumer needs are making logistics a competitive differentiator in the food supply chain.
"We are witnessing an explosion of consumer interest in locally-sourced, fresh, organic, natural and sustainable products," the Technomic/Deloitte white paper states. "Furthermore, consumers are increasingly expecting food companies along the value chain to be responsible environmental stewards and corporate citizens."
Amplifying these changes will be innovations that offer fast, accurate fulfillment of customized orders. "The ability to deliver new logistics solutions to meet the supply-chain challenges of the 'new demand' will become a key strategic differentiator for companies that want to remain competitive and gain market share," the paper states. "This is a real and material threat to the underlying assumptions that food industry business models and food supply chains are built on."
In late August, The Wall Street Journal reported how securing fresh blackberries has become the biggest supply chain struggle for Wendy's. Wendy's, McDonald's, Chick-fil-A and other foodservice chains are facing competition from rising fast casual players like Chipotle Mexican Grill Inc. who have gotten the jump on fresh-prepared food.
Fresh ingredients present a challenge for big foodservice players because of their sprawling supply chains and rapid, repeatable preparation processes.
Technology Plays A Growing Role
Technologies that enhance execution and performance capability can help the foodservice industry cope with the radical changes that are upon it, the white paper notes. These include:
Real-time visibility: Centralized distribution management via "control towers" is becoming popular. Mobile computing for track-and-trace capability is increasing.
Technology/analytics: Organizations are expected to continually right-size the distribution network through advanced modeling. Advanced analytics platforms coming online have led to improvements in forecasting. Automation and advanced execution platforms such as WMS and TMS will gain dominance.
Communication and collaboration: Cross-functional, enterprise-wide collaboration to ensure operational visibility and forward-looking demand will expand.
Performance management: Comprehensive performance management plans with strict lines of accountability and robust reviews and audits will be prevalent.
A key theme of the white paper is that new foodservice delivery models are emerging.
More Collaboration Among Supply Chain Players
In order to meet the demand for fresher food, all segments of the foodservice supply chain are realizing that a more collaborative system is needed. A restaurant cannot put food on its menu if it doesn't have the assurance that the attributes noted on its package is accurate. Consumers want to know where food comes from, whether it has GMOs, etc.
Some industry observers see a changing of the guard taking place in the foodservice supply chain. (See sidebar on page XX.) Others see the dominant foodservice supply chain players, such as multinational product manufacturers, major broadline distributors and large operating purchasing groups, expanding their roles.
Whether or not the established players or newcomers succeed depends on their ability to respond to the changing supply chain demands.
Food Logistics found evidence of both large, established players and newer upstarts rising to the challenge. In all cases, technology is playing a major role in enabling new service delivery systems.
Chipotle Partners With Suppliers
Chipotle Mexican Grill Inc. offers one of the best examples of a new foodservice company recognizing consumer demands and using technology to improve its supply chain in meeting the new demands.
The need to find food manufacturers who can help Chipotle meet its fresh, environmental and socially responsible goals has pushed company to strengthen its relationships with suppliers. Last year, Chipotle partnered with Durham, N.C.-based FoodLogiQ, to provide a cloud-based supply chain solution that enables it to track and manage data. Chipotle's product suppliers and distributors provide GS1's Global Trade Item Numbers (GTINs) for each product destined for Chipotle kitchens. Chipotle can trace a piece of produce back to the packing house from which it was shipped, or even to the field where it was grown.
Product supplier and distributors can leverage the GS1 GDSN network to participate, says Angela Fernandez vice president of retail grocery and foodservice at GS1 US, which assisted Chipotle and FoodLogiQ in deploying the traceability system. GS1 is a global organization that develops and maintains supply chain standards.
According to Chipotle, the traceability system improved efficiencies in quality assurance and logistics and real-time visibility of food and other products at each point in the supply chain.
It also improved stock recovery process, enhanced the ability to capture and share quality attributes throughout the supply chain and enhance reporting at the restaurant level.
"Trading partner relationships are key to the ability to being able to trace back or trace forward the product," says Fernandez.
Startup Focuses On Seafood Supply Chain
Sea To Table, a Brooklyn, N.Y.-based distributor of fresh seafood nationwide, offers an example of a startup that is using supply chain technology to improve efficiencies in a foodservice niche – seafood. Cloud-based technology has enabled the 8-year-old company to establish a nationwide network of independent fishermen and processors, all of which are certified for environmentally-sustainable fishing practices. The company currently ships from 38 different "ship-froms" to over 1,000 chefs in 46 states.
Sea to Table's delivery process starts when a fresh catch lands on a dock, from which the system collects detailed information about the incoming fish – species, location of catch, catch methods and quantities. The dock verifies the fisherman's compliance with environmental requirements.
The Netsuite cross-enterprise software lists the catch on a website. Customers – which include chefs and processors – then place orders over the phone, or email, and the system creates a purchase order. Couriers then deliver the packages. The company contracts with refrigerated delivery fleets to deliver the fish to storage facilities or restaurants.
Customers can view the available catches, place orders online, and check their order's status as needed.
"We ship directly from the point of capture as opposed to creating a warehouse," company founder Michael Dimin says. "We could not operate how we do without a complex data base and software that interfaces with different outlets in the channel. Under this system, a diner can know where the fish he orders was caught."
"Progressive restaurants are using their power to source more food directly from the source, driving more money to the growers and harvesters, bringing healthier, higher quality, more sustainable meals to their appreciative guests," he says. "It (the Netsuite software) has allowed us to scale from a single location to two dozen shipment points and many hundreds of customers in a few years."
Dimin, a longtime seafood veteran, claims the cloud-based system is far more efficient than the traditional seafood delivery model, which he describes as "convoluted." Fish shipments traveled along a string of processors, wholesalers and brokers before arriving at a final destination.
Operator Buying Group Re-Organizes
Duluth, Ga.-based National DCP, LLC (NDCP), a nationwide supply chain management organization for Dunkin' Donut franchisees, provides an example of how an established operator sourcing group for a mature brand enacted organizational changes to improve efficiencies and become more profitable. The organizational changes allowed the company to invest in technology to improve its supply chain.
NDCP formed in 2012 following the merger of five different operating companies to support Dunkin' Donuts' expansion plans.
By incorporating product sourcing into the mix, NDCP has been able to deploy a "farm to fork" supply chain that has saved members more than $200 million in product costs since the company formed, according to CEO Scott Carter.
By integrating product sourcing, NDCP has improved profitability and invested in technology that has provided more value to customers. For a mature brand, this has been especially important, Carter says.
Without the sourcing function, a distribution company is limited in its ability to improve its efficiencies and provide value-added services, Carter says. Distribution companies typically are not involved in product sourcing and can constantly struggle to take cost out of their operations. "There's only so far you can go before you run into the investment barrier," he says.
"Distribution becomes a secondary thought, so you end up with food costs that are elevated," Carter says. "I don't see how the system can remain healthy without attaching sourcing to it. When brands have sourcing and the distributor doesn't participate, the brand sees the distributor as a commodity."
NDCP has improved the company's food cost by 40 percent in some cases and delivering the same improvement in profit margin, Carter says.
"We create a little bit of healthy tension between marketing and supply," he says. "Marketing calls the shots and supply has to go fulfill the request."
A more efficient supply chain has also played an important role in the company's improved performance. "Project Freshstart" is a echnology and business process transformation initiative that has involved changing all of NDCP's systems, technology infrastructure and business processes in short time frame. Using a new online ordering system and back-end functions, the project has improved website functionality, invoice accessibility, product availability and inventory management. One noticeable result was improved on-time deliveries.
Publications and research organizations such as Computerworld, SAP Insider and Gartner Research have recognized Project Freshstart's success.
The foodservice supply chain faces the need to change some processes to meet new market realities. New players are emerging as a result of these changes, but established players are also responding.
Do Supply Chain Changes Spell A Shifting Of Established Players?
Foodservice industry observers agree the supply chain is changing in response to new customer needs. To what extent the roles of existing players – established operators, product manufacturers and distributors – will change is a matter of debate.
Jim Green, vice president of strategy and member values at the International Foodservice Manufacturers Association (IFMA), sees more direct interaction taking place between foodservice operators and product manufacturers. They have become more involved in decision making throughout the supply chain.
In this emerging model, operators source more product directly from manufacturers, Green says. The distributor continues to play an important role as a wholesaler but is less involved in the product buying decision. "The distributor is becoming more of a 'pass-through,'" Green says.
Angela Fernandez, vice president of retail grocery and foodservice at GS1 US, doesn't see a big change taking place in what supply chain segments (operator versus distributor) are making the sourcing decisions. Instead, the ability to execute on common goals shaping these relationships. "We're not seeing a change in decision making on sourcing, but a change in requirements and visibility," she says. "Due to consumer demand for more information, the operator is passing that more detailed request on to its trading partners."
For More Information:
Deloitte Touche, www.deloitte.com
FoodlogicQ, www.foodlogiq.com
GS1 US, www.gs1us.org
Netsuite, www.netsuite.com
Technomic Inc., www.technomic.com
Companies in this article