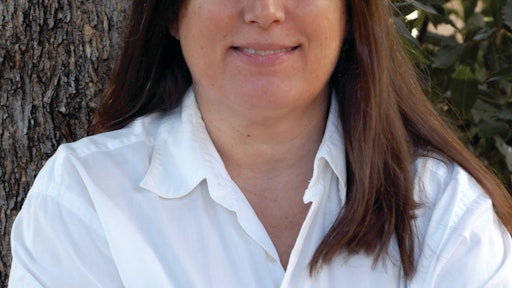 The vast and nutrient rich prairies of the U.S. Midwest and Great Plains have long been referred to as the Breadbasket of the World. Today, growing volumes of grain exports, along with fruits, vegetables, meat, poultry, and a cornucopia of packaged and prepared foods truly qualify the U.S. as the Grocery Cart of the World.
On March 15, another major trade pact was implemented—the U.S.-Korea Free Trade Agreement (FTA). A number of U.S. industries' exports will gain from new market opportunities in a developed country with 50 million consumers, including the farm sector.
Dairy, beef, pork, poultry, and mushrooms are some of the leading agriculture exports that will get a boost from the U.S.-Korea FTA. Pennsylvania is one state that stands to benefit, considering it ranks among the top 10 states for production of dairy products, eggs, and turkeys, and also leads the nation in mushroom production.
Korea is one of five top export markets for California agriculture too, especially citrus products, tree nuts, dairy products, beef, and other fruits, vegetables, and horticulture products.
Overall, U.S. agriculture exports continue to represent a success story, even more so during the recent global recession that stalled growth in so many other industries.
The Obama administration's export initiatives and outreach efforts by the Department of Commerce and other related agencies are helping lend support to the momentum.
Earlier this month, I attended the gigantic Natural Products Expo West trade show in Anaheim, California, which boasts over 1,800 companies from around the world and over 58,000 industry attendees. While I was there, I took time to visit the U.S. Commercial Service meeting room, where I met Maryavis Bokal, senior international trade specialist in the agency's Irvine, California office.
She introduced me to Yoonshil Chay, senior commercial specialist, U.S. Embassy – Commercial Service Korea, who was on the run from one meeting to the next, enthusiastically sharing information with potential U.S. companies who were interested in trade opportunities with Korea.
Jefferson Oliveira, commercial specialist with the U.S. Consulate General in Sao Paulo was also there representing Brazil, as were many other trade specialists from other countries.
This well organized and concentrated effort by the U.S. Commercial Service is a great example of the type of awareness, matchmaking, and trade facilitation that the federal government pretty consistently gets "right," in a time when so much coming out of Washington, D.C. seems otherwise.
As a journalist who's reported on global supply chains for nearly 13 years, I have had plenty of opportunities to work with not only with the U.S. Commercial Service, but the U.S. Trade Representative's Office and other trade related agencies, all of whom are doing a fantastic job in promoting trade and providing a wealth of resources for the trade community.
Check them out!
The theme of this month's issue—the global food supply chain—is very timely given the current pace of trade activity. The biggest challenge was trying to address the myriad issues that are in play, from political risk, to land and water shortages, and everything in between.
Suffice it to say that we'll be exploring many more issues related to this broad topic in the months ahead.
Enjoy the read.