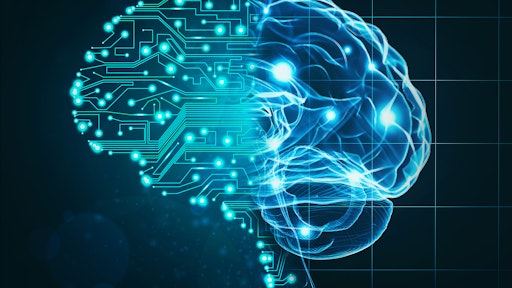 Getty Images
Demand for plant-based proteins as alternatives in meats is at an all-time high. According to a Bloomberg Intelligence report, "the global market for plant-based foods could see fivefold growth by 2030." As more people look for ways to live a healthier and more sustainable life, sales of meat substitutes only continue to increase. Funding for the plant-based meat industry alone reached $1.4 billion in 2020.
Food manufacturers are jumping at the opportunity to roll out plant-based foods as a new generation of alternative meat consumers take the floor. We've seen the industry continue to grow with household brands developing their own plant-based options, and other meat companies acquiring plant-based manufacturers. The increase in companies offering vegetarian options propels this movement forward because as consumers have more variety to choose from, it is more convenient to choose a plant-based diet as a lifestyle. However, it also creates a more competitive market, forcing brands to be innovative just to keep up.
Although there are many consumers now looking to eliminate traditional meat from their diet, they do not want to sacrifice taste. Alternative meat producers are challenged with meeting the demand for high quality, flavorful food, but early plant-based meat options met the desired flavor acceptability by adding high amounts of salt. As consumers become savvier and demand alternative options, finding solutions that provide the traditional meat taste without fully sacrificing health benefits will be a priority.
Meeting flavor and aroma standards with alternative meats
People who choose a plant-based lifestyle do so for a variety of motivations, beliefs and attitudes. Health, environment and animal rights are generally top the cited reasons. While strict vegetarianism remains a minority population, it is increasing steadily in the western hemisphere along with other trends of ethical consumerism. There is a significant portion of the segment of population who would choose such a lifestyle, but for the perceived sacrifice of a fully sensory experience. These people are simply not ready to sacrifice the full meat-eating experience, and still desire the meat flavor, texture and smell throughout the cooking and eating process. This combination creates an interesting dynamic for food manufacturers to address.
Meats have unique flavor profiles that evolve from the time it is purchased to when it is cooked and consumed. The goal for manufacturers is to reproduce these flavor profiles so that consumers won't be deterred by a difference between the original meat and plant-based alternatives. This process takes repetition and attention to detail, as chemists begin with thousands of new formulas to try to recreate the texture, flavor and smell of meat that must be screened and narrowed down to discover the best – sensory experience.
Food manufacturers typically follow two approaches to this screening process, both of which can be time-consuming and expensive. Some labs use a host of analytical techniques such as gas chromatography–mass spectrometry (GC-MS). Here the approach is to choose a method that characterizes in detail the different components of the formulated products under development. This is an effective yet time-consuming and expensive process, especially if you begin with thousands of formulations. Other manufacturers rely on consumer testing to weed out formulas through focus groups and panels. These, for obvious reasons, can be expensive and complicated to organize, especially amidst the Coronavirus disease (COVID-19) pandemic.
Addressing manufacturing challenges with machine learning
To meet growing consumer demand and remain competitive, manufacturers need to be rolling out new formulas with limited R&D dollars and time. To streamline operations at this level, manufacturers first need to prioritize digitizing odors to not only evaluate texture and taste but also aroma. This is where artificial intelligence (AI) and machine learning (ML) come into play. When testing new formulas, company that can send only the best performing samples to consumer focus groups and human panels will save time and money and reap the rewards of competitive differentiation. Having ML tools to help predict which products will resonate with consumers can be a gamechanger for manufacturers, helping turn data into actionable information. ML can help analyze the formulas and classify them based on a database of previously collected data and samples.
ML can also help select and suggest certain ingredients for the formulators, enabling faster turnarounds. Overall, ML helps manufacturers develop formulations faster and at less of a cost by cutting down the number of formulas they must screen, as well as the amount of consumer testing involved. Leading flavor and fragrance companies are at the forefront of this, using ML and other predictive analytic tools to develop many successful meat alternatives.
As more brands roll out plant-based meat alternatives, we'll see a growing number of manufacturers leverage smart technologies, like AI and ML, to work faster and smarter. Not only does leveraging the power of texture, flavor and odor data through ML enable manufacturers to improve operations, cut costs and ensure quality products, but it also helps address challenges within today's struggling supply chain environment. At the end of the day, an increased demand for plant-based products does not need to equate to a sub-par or expensive food experience for consumers and ML is here to change that.