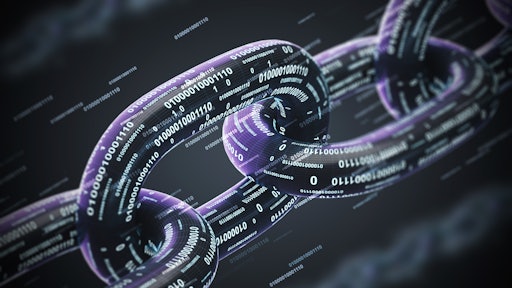 denisismagilov - Adobe Stock
Perishability has been one of the biggest challenges of the cold food and beverage industry. Manufacturers, marketers, supply chain management – every stakeholder would love a transparent and real-time overview of data to make decisions that impact production, storage, sales, and most importantly, customer satisfaction.
Although it has been over three decades since artificial intelligence (AI)-powered data analytics stepped into the logistics and supply chain space, there is still ambiguity around what it can or cannot do.
As attainable as it sounds, many tech scientists and researchers say manufacturing and warehouse planning is far from becoming human-free. The retail market thrives on customer and market analysis that requires segmentation with demographic, geographic and psychographic profiles. AI can certainly help to create such profiles using the data collected from various channels and sources, but big-picture planning requires natural intelligence, emotional quotient and cannot be done mechanically (not any time soon, at least).
Technologies that offer data mining and analysis are evolving with time, and AI has certainly improved their efficiency, accuracy and consistency. As cold food and beverage deals with perishable goods that come with their own set of demands in terms of storage, temperature, means of transport, shelf life, etc., having data on your side improves predictability which in turn makes the process of managing inventories more efficient.
Ways you can introduce AI into your food and beverage logistics and supply chain
Inventory management or warehouse management is a bigger challenge than it appears to be. But, it's not impossible to minimize the losses that occur due to over/under-stocking. Every food and beverage business can benefit from the latest improvements of AI-infused data analytics. Here are some use cases that are easy to implement, can be employed to smaller business cases, track results and are perfect to start the digital transformation journey.
Error-free data accumulation. Data collection from multiple sources is a tedious job for humans, but AI can do it relentlessly and automatically. Data collection and labeling using AI is faster and can provide insights in mere hours. Additionally, these engines can be trained to eliminate spam which will improve the accuracy over time.
Improve demand prediction accuracy. Predictive analysis is saving millions of expenditures for today's food and beverage retailers. AI solutions these days are very flexible and customizable, so you can achieve near-perfect predictions that consider market scenarios, seasonal shifts, customer preferences, competition moves and any other aspect that influences a product's demand and the time a product spends in warehouses or the store shelf.
Predicting product shelf life. Perishability is an inevitable quality of food and beverage products. They will decay at some point, but AI can help you predict the shelf life more accurately based on a product's ingredients, packaging methodologies and storage conditions.
Making warehouse/store-level stocking decisions. Keeping a product batch on shelves too long consumes space that can be used to sell a different product. Removing products too soon from shelves will create scarcity and will cost you. But, deciding on either isn't easy using just human instincts. That's where AI-infused data analytics come to your rescue. Higher accuracy is the first step toward reducing stockouts and inventory pileups.
AI has already empowered the manufacturing spaces to be able to execute lights-out production, and it can empower your supply chain and logistics too. Although it can't make planning completely autonomous, when combined with human intelligence, it can surely be a great asset for decision making in the food and beverage space.