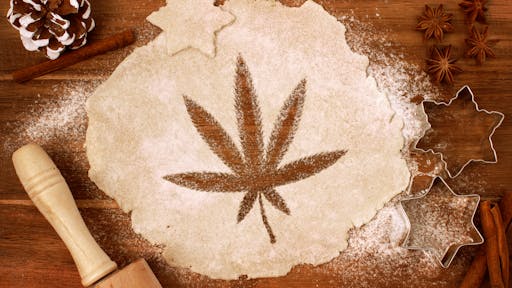 Getty Images
While the cannabis industry is expected to boom this year, but not all locations are behind the supporting the substance. 
In New York, the Department of Health has issued a new guidance on the use of cannabidiol for restaurants and bars that use the substance as an additive in food and drinks. 
Crain's reports that operators who have not voluntarily come into compliance and continue to offer food and drink products that contain CBD will have their products embargoed starting July 1. Products will have to be returned to the supplier or discarded. In addition, the Health department will begin issuing violations to the food-service establishments that offer food or drinks containing CBD on Oct. 1. The violations may be subject to fines or violation points that count toward the establishment's letter grade. 
CBD is legal to sell in New York, and restaurants that offer CBD-laced food were not pleased with the city's actions when they began embargoing CBD-laced food products earlier this month -- prior to the guidance on the legal requirements of using the product. 
"This comes after multiple inquiries about its use went unanswered and DOH issued violations to businesses and embargoed products containing CBD," the New York City Hospitality Alliance said in a statement on its website. "DOH will not embargo products or issue violations for CBD until later this year, which is the education-first, fine-last regulatory approach we've requested."