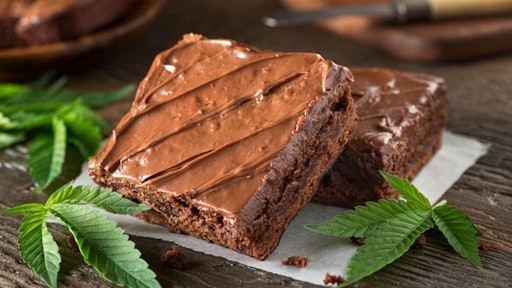 With marijuana being legalized for recreational use in Canada on Oct. 17, companies increasingly are investing in the substance as consumers say that they would be willing to try it if it was legal. 
Big name companies are investing millions of dollars into the substance. Constellation Brands, owner of Corona, has a $4 billion stake in cannabis company Canopy Growth, CNN reports. The company initially got involved with Canopy to develop drinks, but soon moved to other productions.
Additionally, brewer Molson Coors and Coca-Cola have made headlines for eyeing the product. Coors has even joined a venture to develop non-alcoholic, cannabis infused beverages. 
Meanwhile, the beverage industry isn't the only sector to seek potential gains. According to a survey by A.T. Kearney, 41 percent of respondents said that they'd be more likely to try recreational cannabis through food products. The survey also suggests that consumers would change their perception to the product if household companies became involved with the substance.