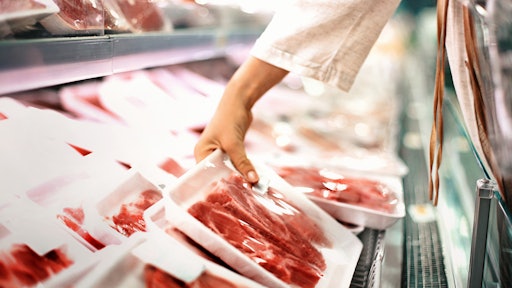 Getty Images
Countries have started pulling the amount of beef they important from Poland after a documentary showed a slaughterhouse killing sick cows.
In the documentary, an undercover reporter is a slaughterhouse employee outside Warsaw and documented sickened animals being mistreated, killed and sent out for human consumption, Reuters reports. Since the airing, a team of inspectors from the European Commission went to the facility to investigate the reports.
While no countries have completely canceled meat imports from Poland, many have limited the quantity they purchase. At the time of this publication, no countries have been named or the size of the cuts.
Poland's Agriculture Minister, Jan Ardanowski, said the claims were "exaggerated to an unimaginable size" and threatened the image of Polish meat and food worldwide. Local beef prices have fallen drastically since the documentary air. According to Reuters, if the trend continues, Polish could potentially lose $160.27 million this year.