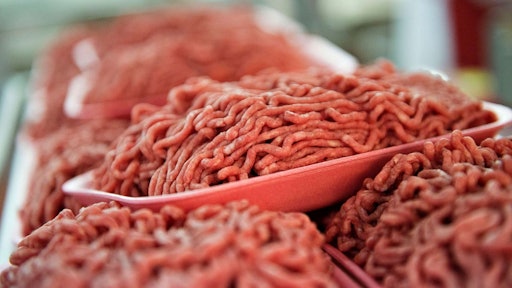 As of Nov. 15, an additional 126 people have fallen ill from an ongoing salmonella outbreak linked to the JBS meat plant in Tolleson, AZ. Now 246 people across 25 states have been affected by the outbreak, which has sent 59 people to the hospital. No deaths have been reported.
The recalled beef products were produced and packaged from July 26, 2018 to September 7, 2018 and were shipped to retailers nationwide under several brand names. JBS Tolleson is encouraging consumers to check their freezers for the recalled beef. The meat will be labeled with the establishment number "EST. 267."
Over 100 retailers have sold the recalled product. Officials are still investigating the outbreak.
JBS voluntarily recalled 6.9 million pounds of beef products on Oct. 4 after reports of salmonella contamination. There could still be victims to the illness as it takes two to three weeks for the report to be confirmed.
The genome sequencing analysis did not identify if the salmonella strain was antibiotic resistance