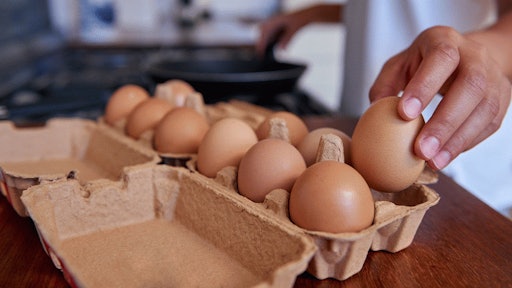 At least 38 people have been sickened with Salmonella Enteritidis infections after eating Gravel Ridge Farm cage-free eggs.
The eggs have were recalled on Sept. 8, however, federal and state officials express concerns that the eggs may still be consumed, as some are marked with an Oct. 3 best-by date, Food Safety Network reports.
Seven states have confirmed the salmonella infections, with one-third of patients requiring hospitalization. Three out of four patients reported eating egg dishes at restaurants before falling ill. According to Food Safety Network, Alabama, Tennessee, Colorado, Iowa, Kentucky, Ohio and Montana have all confirmed cases.