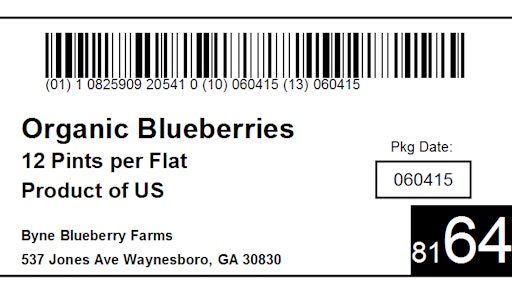 The number of recalls this summer shook the entire food and beverage industry, leaving most to wonder how they can improve their food safety practices.
The Produce Traceability Initiative (PTI) Leadership Council convened to discuss the importance of industry collaboration regarding traceability and the benefits of blockchain technology, Winsight Grocery Business reports.
By tackling last mile issues, PTI urges companies to implement the services at their distribution center to help send confidence to supply chains and traceability efforts.
PTI is designed to help the produce industry maximize traceback procedures while developing a standardized industry approach to make tracing systems faster and more efficient, Winsight reports.
To mitigate the risk of future outbreaks, retailers and suppliers are turning toward blockchain technology for the food supply chain. Retailers like Walmart have teamed up with IBM to use the digital ledger to provide a farm-to-store view of the food supply chain. Walmart uses the same GS1 Standards that PTI requires for labeling. According to Winsight, a recent pilot test was able to track fresh-cut mangoes back to their source in a matter of seconds rather than days.
To read the full original article, please click here.