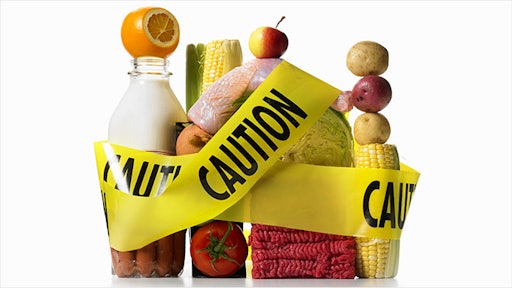 Consumers were sickened more than usual by foodborne illnesses this summer. With human lives and billions of dollars at stake, the FDA and the Illinois Institute of Technology are joining together to test technology that could prevent outbreaks in the future.
The Chicago Tribune reports that major industry names like Kraft Heinz, Mondelez International and Conagra Brands are joining the research to help combat outbreaks. Currently, the annual economic impact of foodborne illness is estimated to be between $55.5 billion and $93.2 billion.
At the Bedford Park testing lab, scientists study bacteria that are commonly contaminating our food. The scientists infect foods and test the bacteria's resistance, while using validating technology and processes the food industry might use to prevent contamination in the future. The Chicago Tribune reports that the Illinois Department of Public Health has completed 15 foodborne illness investigations this year.
Companies like Mondelez International, makers of Ritz and Campbell Soup, and Pepperidge Farms recalled products in July over salmonella contamination, shocking many that dry products were effected. Salmonella is typically found in wet foods, but research, and now experience, have shown that the bacteria can survive in a dry state. Researchers are currently testing technology that could kill the bacteria on dry goods, Chicago Tribune reports.
Researchers at the lab are testing the technology, the the science will be validated for the FDA. The Tribune reports that they re-create the environment in which the bacteria would survive and figure out how to kill it. Findings will then be published in scientific journals for the food-industry to learn from. Scientists are closely monitoring outbreaks in the wild to inform their research as well.
The Bedford Park doesn't just do testing and tracking of bacteria, it also allows companies to come and be trained on good manufacturing processes. Kraft Heinz has sent its employees to be trained at the facility on how to identify and control the risks of ingredients and processes, the Tribune reports.
To read the full original article, please click here.