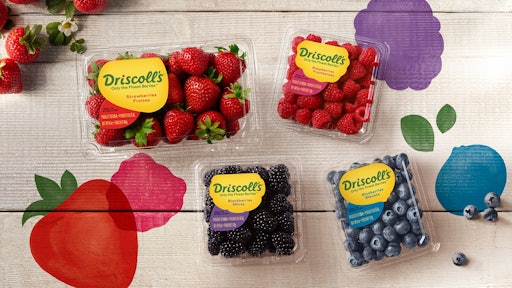 Driscoll is turning to emerging technologies to produce hardier plants and fortify its supply chain. The company receives, cools and ships as much as 30 million pounds of berries a week during peak season.
Artificial intelligence and machine learning based analytics will be able to help Driscoll find pattern in the data it collects, cutting its discovery and development time.
Driscoll is considering public cloud services as foundation technology for the analytics solutions. Whichever platform they use must be able to manage data from Driscoll's supply chain. The company collects location, time, temperature and humidity from hundreds of Bluetooth-enabled GPS sensors in coolers that they company uses to haul fruit by truck. If the temperature gets too warm, Driscoll will get an alert and contact the driver to take action before a problem occurs.
The company currently accesses the information they need through a portal and would like to funnel the information through its future analytics platform for additional insights.
Driscoll is also taking a chance and exploring blockchain technology to ensure the trust in its stakeholders and pinpoint the origin of a batch that could be responsible for foodborne illnesses. The company is one of many that is working with IBM to develop that software.
To read the full original article, please click here.