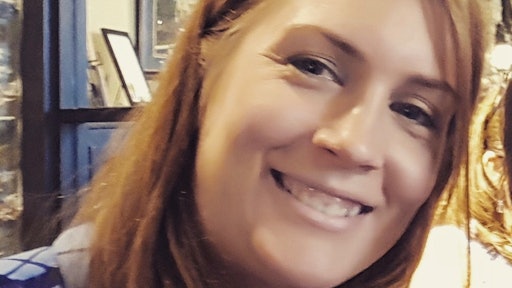 Some people say that the Food and Drug Administration (FDA) Food Safety Modernization Act (FSMA), signed into law by President Obama in 2011, is the most important change to happen to food safety in our lifetime, and may serve as the foundation for the federal approach to food safety for the next 50 years. 
But change, even for the better, doesn't come easily—nor without strings attached.
Abbie Ingram, director of Logistics Services at ArrowStream, a company that provides supply chain visibility to some of America's leading restaurant chains, including Popeye's, Jamba Juice and Hardee's, recently caught up with Food Logistics to discuss how recent regulatory pressures and changes have made supply chain management more challenging, and how operators, distributors and suppliers can stay on the right side of compliance. 
FL: Why is FSMA important for operators, distributors and suppliers throughout the food and beverage industry? What are the pros and cons of the new regulation?   
Ingram: FSMA is geared towards preventing adulteration and generating more accountability across the food supply chain. A substantial part of its focus is on preventative, rather than reactive measures to keep contamination from occurring during manufacturing, transport and distribution. There is some focus on traceability, which is more reactive in nature.   
Driving more urgency for all parties of the supply chain to be focused on food safety is a major pro. This is not to say that food safety was not a priority before, but there is no doubt about the industry's heightened awareness on this topic now over the last year. Conversely, some could view the new ordinance as over-reaching by the government in trying to over-regulate food products.   
FL: How can carriers stay in compliance with FSMA without seeing adverse effects? What additional risk must they take on in order to remain in compliance? 
Ingram: For all carriers, the most concerning aspect is the potential increase in claims for cargo damage that may arise out of the new rules. A lot of the larger carriers we work with already have the knowledge and procedures in place that achieve the new requirements and are already in compliance with most regulations—temperature control and monitoring, pre-cooling, equipment free of debris and contaminants are all standard operating procedure. Many will have to take bigger steps to ensure that they provide adequate training on temperature management and reporting requirements, as well as proper data retention for the specified period of time. 
Carriers will also need to develop and implement procedures to describe how they will comply with the provisions for temp control, and determine how they will provide this data to both shippers and receivers. Uninformed carriers involved in hauling impacted food products risk not only losing valued contracts for noncompliance but may be taking on additional liability based on changes being made to shipping contracts based on these new rules. Carriers not already hauling food regularly are likely to be the most impacted simply because they are unaware of the compliance issues involved and accepting contracts that may place a greater portion, or the entire burden of the cargo liability on them, should lack of compliance become an issue.  
FL: Why do you believe shippers will stand behind the law, and how will this affect freight rates? 
Ingram: Shippers are going to have to be extra diligent, and in many cases, far more informative and specific regarding temperature requirements than in the past in order to avoid adulteration of product and mitigate needless waste, while preserving concerns about product quality. Thoughtful requirements, as well as proactive discussions with carriers about their plans, will help make compliance as painless as possible. But the final rule builds on current food transportation best practices rather than dictating exact rules, which should make it relatively painless for many shippers. 
The impact to freight rates will likely be indirect. Like other Department of Transportation (DOT) requirements, such as ELD, over the last few years, some carriers are unwilling or unable to comply and may choose to no longer operate rather than make the necessary changes. With more and more companies and drivers leaving the market, the impact is on capacity.  
FL: Will increased freight rates impact the consumer? Are they still better off under FSMA? 
Ingram: The impact to consumers should not be immediate because I don't think that the increased freight rates will have a massive or instantaneous effect. The consumers are ultimately going to be better off because these regulations are all about monitoring and preventative measures rather than reactionary. FSMA makes the entire supply chain more accountable while enforcing and regulating proper food handling and transportation practices.  
FL: As a whole, what does the future of food logistics look like under the new regulation?
Ingram: The biggest and most immediate impact is that the regulations will level the playing field. Everyone is now more accountable and the burden is spread out amongst growers, manufacturers, shippers, carriers, third-party logistic providers and receivers. It's going to force more conversations between all parties to align the standard operating procedures, and hopefully, make the requirements less ambiguous.