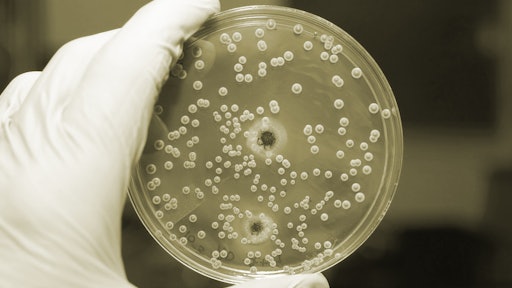 A recent report by Zion Market Research predicts global demand for food safety testing will grow by 7.8 percent between 2016 and 2021, with a value of $8.04 billion by 2021.
The report titled "Food safety testing Market (traditional and rapid) by Technology, (pathogens, toxins, GMOs, pesticides and others) by contaminant, (meat & poultry, dairy, process food, fruit & vegetables and others) by Application - Global Industry Perspective, Comprehensive Analysis and Forecast, 2015 – 2021" is available for viewing at www.zionmarketresearch.com/report/food-safety-testing-market.
Food safety is a major concern for consumers world-wide due to the constant threat of foodborne illness. Food safety testing give produces a certificate of analysis of raw food products and ready to eat foods at several stages of food processing, ensuring quality and safety of products.
The food safety testing market is segmented based on technology, contaminant, application, and by region. Different technologies used for testing food safety include traditional and rapid. Due to some limitations of traditional food safety methods, rapid food testing technology accounted for a significant share of 2015 market.
Additional facts and figures relating to the Zion Market Research study can be found at www.econotimes.com/Global-Food-Safety-Testing-Market-to-Exceed-USD-804-Billion-by-2021-435385.