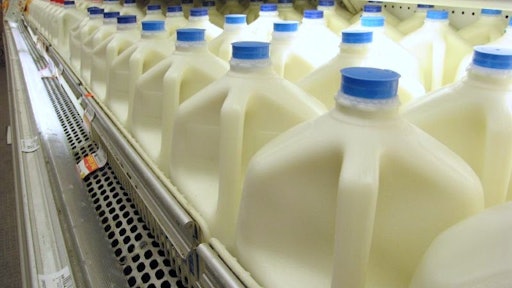 The first round of compliance dates for the Food Safety and Modernization Act (FSMA) passed in late September, but there is still some questioning from the US food industry on how to comply with FSMA, a report by PMMI found, especially among dairy companies who are still waiting for final FDA guidance on how to meet the new set of regulations.
FSMA, a legislative mandate requiring comprehensive, prevention-based controls across the U.S. food supply industry, was originally signed into law in 2011 as a response to outbreaks of foodborne illnesses. The act is aiming to shift the focus from reaction to prevention of food contamination by encouraging companies to implement product testing programs.
Under FSMA, the FDA expects that facilities producing food products frequently linked to foodborne illness or pathogen contamination conduct product testing programs more often than facilities who do not produce such foods.
This rule largely leans towards the dairy industry which has seen its share of high profile contamination issues such as Listeria found in ice cream products. To complicate matters, many dairy companies are still awaiting FDA guidance documents on how to comply with FSMA, even though many deadlines will occur before the end of 2016.
Because of the sentiment of uncertainty many food companies are feeling about how to comply with FSMA, the FDA extended the compliance dates to May 2019 for companies who import food for use as raw materials in their products, and September 2018 for facilities producing Grade "A" milk and milk products.
Learn more about where the dairy industry stands in terms of the FSMA ruling in the original article found at http://www.dairyreporter.com/Regulation-Safety/FSMA-guidelines-for-US-dairy-sector-remain-hazy