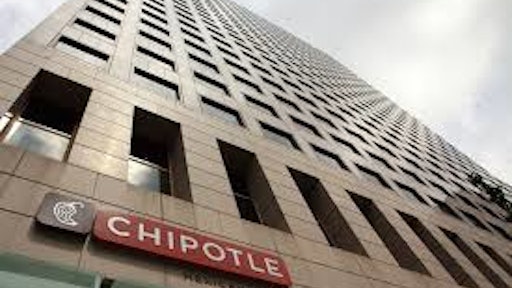 The past E. coli and norovirus outbreaks at Chipotle Mexican Grill appear to be having a lasting impact on the company's reputation, reports Valuentm. What was originally believed to be a transient issue has turned into an extended public relations nightmare for fast-casual restaurant chain Chipotle, Valuentm reports.
The article titled "Chipotle not Showing Signs of Recovery" states, "Though we do not necessarily question the safety of its food, we view its brand as damaged and the potential reward that would come along with a return to favor in the eyes of consumers is not worth the risk that the firm never comes out from under the shadow of the headlines that have plagued its results. Consumers are slow to forgive."
The piece reports comparable store sales fell 22 percent on a year-over-year basis in the third quarter of 2016, a continuation of recent trends and exemplary of the unforgiving nature of consumers when it comes to food safety and product quality.
Customers are simply not coming back at a rapid pace after the 2015 scandal, as comparable transactions fell 15 percent in the quarter, which helped shrink restaurant-level operating margins to half the magnitude of that of the year-ago period. Promotional gimmicks have not been enough to re-establish the allure the firm had as recently as mid-2015.
A more detailed report on Chipotle's progress to bounce back after its food safety scare can be found at: Chipotle Recovery