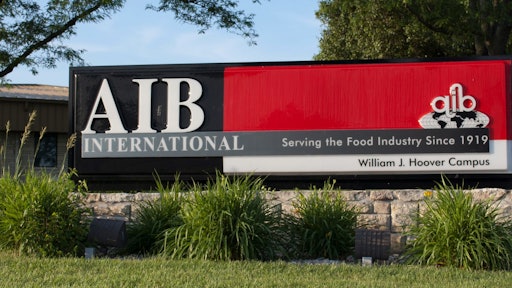 AIB International, a technology transfer center for bakers and food processors, has offered its assistance to companies exporting to the U.S. to ensure their compliance with Food Safety Modernization Act (FSMA).
The United States' regulatory changes are fast approaching, and they impact all food companies exporting to the U.S. Companies exporting to the U.S. must comply with provisions in the Food and Drug Administration's FSMA, as well as its updated nutrition facts panel.
Among FSMA's new regulations, exporters to the United States are required to comply with preventive controls for food, produce safety, food defense, facility registration, and sanitary food transportation. The preventive controls for human foods rule took effect September 19, 2016, with others following. Preventive controls compliance from exporters will be mandatory in 2016. "FSMA is a game changer for all food related companies exporting to the United States", said Maureen Olewnik, principal, innovation and industry affairs, AIB International. "New requirements for production and handling of ingredients and finished products entering the United States will require manufacturers worldwide to assess their processes, adjust and improve record keeping, and maintain appropriate training for production personnel."
AIB International's global team of FSMA experts is ready to assist with bringing food safety program into compliance with the many changes mandated by the FDA.
FDA's recently updated nutrition facts panel will also be mandatory for all exporters selling products in the United States.
AIB's food labeling compliance team is one of the only industry partners that can provide:
Allergen Disclosure Statement - All food labels on products sold in the United States must explicitly disclose in plain English the presence of any included major food allergen or their derivatives.
Food Label Compliance Review - Ensures that the mandatory U.S. food labeling requirements have been properly interpreted and applied in the design of the food package.
Ingredient Statement Listing- The listing of each ingredient in descending order of predominance.
Nutrition Facts Report - Consists of nutritional values and percent daily values per serving, all of which have been rounded in compliance with government regulations.
Camera Ready Nutrition Format - Features the Nutrition Facts Report information placed into the proper format, making it ready for placement on the label.
100g Nutrition Report - a basic nutritional analysis of a product.
The challenge for exporters has been connecting their regulation-specific needs with their processes, said Valerie Olson, director of food technical services at AIB International.