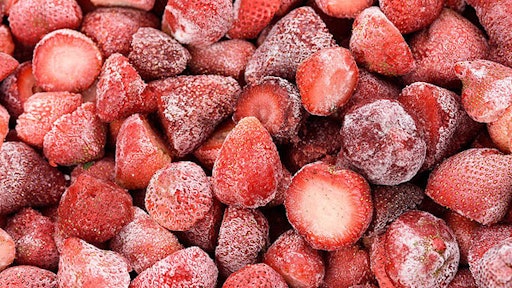 The Centers for Disease Control (CDC) is collaborating with public health officials in several states and the U.S. Food and Drug Administration (FDA) to investigate a multistate outbreak of foodborne hepatitis A. The investigation began in early August when the Virginia Department of Health (VDH) identified an outbreak of hepatitis A cases potentially linked to smoothies from Tropical Smoothie Café restaurants in that state.
Since then, 70 people infected with hepatitis A linked to this outbreak have been reported from seven states: Maryland (6), New York (1), North Carolina (1), Oregon (1), Virginia (55), West Virginia (5), and Wisconsin (1). Among people with available information, 32 people have been hospitalized.
People with hepatitis A may not have symptoms until 15 to 50 days after consuming a contaminated food or drink. CDC expects to see more ill people reported in this outbreak because of this long incubation period.
Epidemiologic and traceback evidence available at this time indicate that frozen strawberries imported from Egypt are the likely source of the outbreak.
Of the 70 ill people, 68 (97 percent) reported drinking a smoothie from Tropical Smoothie Café in the month before illness started. Of the 54 ill people who were interviewed about the type of smoothie, all reported drinking a smoothie containing strawberries. These ill people purchased smoothies at cafés located in a limited geographical area, including Virginia and neighboring states. The ill person in Oregon traveled to Virginia and while there, had purchased smoothies containing frozen strawberries from a Tropical Smoothie Café location.
Editor's Insight: Incidents like this, where imported produce leads to foodborne illness, put the wisdom of cross-border trade initiatives into question. The globalization of the supply chain has resulted in more food recalls. According to Swiss Reinsurance Company Ltd., the number of U.S. food recalls doubled from 2002 to 2015.
The food logistics industry has made great strides in improving food traceability and in the transparency of the supply chain. There was a time when investigators might not have been able to trace Hepatitis A illnesses to a particular source. But traceability and prevention are two different things.
While the logistics industry has improved traceability systems, food safety science remains challenged in identifying ways to test ready-to-eat food to significantly reduce the chance of foodborne illness. As Food Logistics reported in its April article about Chipotle, the fast casual chain has deployed more aggressive product testing, but testing cannot eliminate contamination risk.
Food safety experts have cited major improvements in DNA testing, but much work needs to be done in foodborne illness prevention. 9-2-16 By Elliot Maras