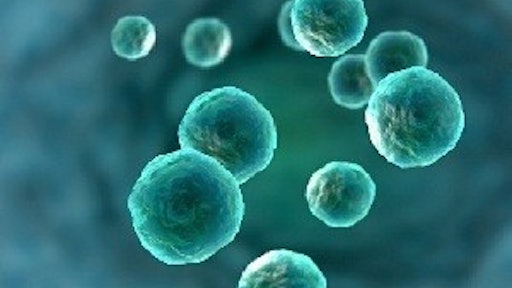 Eighty-eight cases of cyclospora infection have been reported to the Texas Department of State Health Services this year — including 28 cases reported in August and 55 cases confirmed in July — and an investigation is ongoing, according to The Packer.
"We have not identified any sources yet," department press officer Christine Mann said in an e-mail. "We suspect it is foodborne (likely a fresh produce item) but we're looking at all possible exposures."
Cases have been reported in 30 counties in Texas, with the highest counts in Travis County (20), Tarrant County (8), and Williamson, Bexar, Dallas and Denton counties (five each).
Mann said 47 percent of the people infected have reported traveling — meaning they could have contracted the infection outside the state — while 34 percent reported no travel and 19 percent were pending investigation
"In general, we're seeing an increase in cyclosporiasis in Texas," Mann said, "but we have not reached 2015 levels for this time of year."
Last year there were 316 cyclosporiasis cases reported in the state.
To read more, click here.