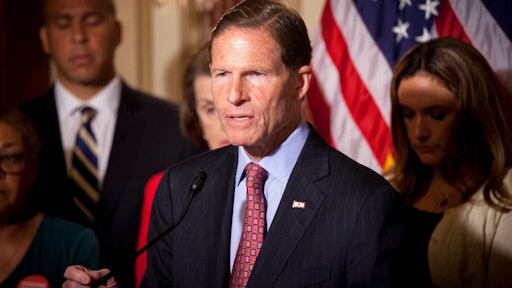 Connecticut Senator Richard Blumenthal is pushing for the creation of a new federal agency to try to keep the food we eat safer, reported WTNH-TV in New Haven, Conn.
Blumenthal held a news conference in Hartford Monday in support of the safe food act. He says there have been at least 19 food recalls just this summer.
The Democrat says that often, the recalls take weeks to take effect and that's too long.
"I am calling for the creation of a single agency, an aggressive, pro-active single agency that can inspect, enforce and protect in a way that right now is not done," said Sen. Blumenthal.
Blumenthal says the Food and Drug administration isn't doing its job. A recent government report says the current FDA food recall process takes too long.
To read more, click here.