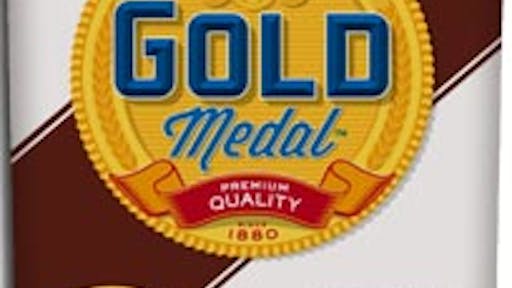 The General Mills flour recall linked to an E. coli outbreak is rippling into other consumer foods, causing several products to be yanked from shelves in recent days, according to The Portland Press Herald in Portland, Me.
Batches of Krusteaz Blueberry Pancake Mix and more than two dozen types of pre-made appetizers produced by Kabob's Acquisitions are subject to recall because the products were made with General Mills' flour processed late last year that could be contaminated with the life-threatening bacteria.
General Mills announced Monday that two flavors of its Betty Crocker cake mixes have been added to its recall list "out of an abundance of caution." The flavor chips, or bits, in several lots of Betty Crocker Delights Super Moist Party Rainbow Chip and Carrot Cake Mix were made with flour subject to the recall.
General Mills, based in suburban Minneapolis, voluntarily recalled 10 million pounds of Gold Medal flour, Wondra flour and Signature Kitchens flour on May 31 after receiving indication of a potential E. coli outbreak originating in its products. Two weeks ago, the food company expanded the recall dates, which added another 20 million pounds to the recall list. The affected flour was processed at a Kansas City, Mo., facility between Nov. 4 and Dec. 4.
The ripple effect of recalls highlights the interdependence of the food industry as suppliers and producers buy and sell ingredients and finished goods.
To read more, click here.